Find more resources in your city!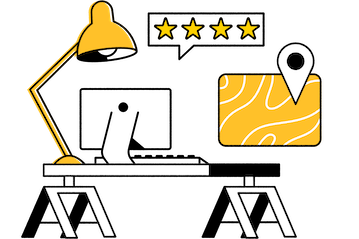 Start Exploring
Should your business be here?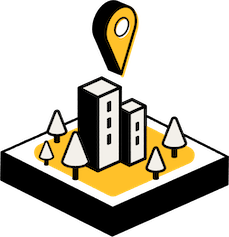 Add your business
What to look for when selecting a senior financial advisor in San Francisco
Choosing a San Francisco financial advisor for seniors in San Francisco and the greater San Francisco area as a whole is a task that gets easier when you do some research upfront. You'll want to check with them and find out if they match the needs of you and your loved one. Do they have experience supporting people matching your loved one's income and savings? There are certifications such as CSA (Certified Senior Advisor) that can also indicate if someone has the right training to maneuver all of the unique needs of retired people.
When you choose a San Jose advisor, Oakland advisor, or San Francisco financial advisor for seniors, ask them for references and follow up with those people. Make sure they've had a great experience and aren't being compensated for their endorsement. when talking to the potential advisor, discuss some of the pitfalls older people face financially, such as misappropriation of funds and financial scams and gauge their insight into these potential dangers. Combined, all of this information can help you choose a senior financial advisor in San Francisco who's right for you.
Facts and figures about senior financial advisors in San Francisco
How much should seniors save for retirement in San Francisco?
Saving enough money to live comfortably through the golden years is an open-ended equation because nobody knows how long they'll be around. One of the harder things a San Francisco senior financial advisor needs to consider is how your loved one will handle expenses for long enough. Below is some information provided by World Population Review about how much it costs retirees to live in California compared to the rest of the United States:
| | Savings Required to Live Comfortably | Average Retirement Age | Average Life Expectancy | Average Yearly Expenses |
| --- | --- | --- | --- | --- |
| USA | 947819.32 | 64 | 78.2 | 54708.22 |
| California | 1456286 | 64 | 81 | 71809 |
We all know living in California tends to be expensive, and as you can see, that doesn't change as you get older. This is where the experience of a senior financial advisor in San Francisco and the rest of the San Francisco area can come in handy. They know how to navigate income, savings, investment, and rules and regulations to help your loved one as much as possible.
What should seniors in San Francisco expect from Social Security?
After they stop working, many seniors still receive some income. This can come in the form of a pension, dividend and IRA distributions, and other financial products, but one of the most important forms of income a senior has is Social Security. Just about everyone who has a sufficient work history gets social security. Below are some figured from Senior Living about Social Security benefits:
33.5 Million People Received Social Security Benefits in 2009
45.1 Million People Received Social Security Benefits in 2019
The Average Yearly Social Security Benefit is About $18,036 Per Year
As you can see, the average income from Social Security is well below the national average and particularly insufficient for California residents. That's why working with a San Francisco financial advisor for seniors can be such an important part of supporting your loved one to help them age gracefully and not worry about finances.
Why it's important to work with a trustworthy financial advisor in San Francisco
The sad truth is that seniors are easy prey for a lot of unscrupulous individuals looking for a quick buck. From scams that take advantage of the fact most seniors aren't as adept technically to misusing funds and unjustified fees for financial services, there are a lot of pitfalls one needs to look out for when trying to support their elder loved ones. Working with a capable and trustworthy senior financial advisor in San Francisco is one of the best ways to help someone avoid these obstacles. Talk to your potential advisors about their feelings on these issues and gauge their responses as another way to put your loved one in the best position for a successful retirement.
Financial advisors for seniors in San Francisco
Getting set up with a San Francisco senior financial advisor who knows how to navigate everything a retiree needs to handle as they grow older is often critical to their comfort and security. At Seasons, we want your loved one to be able to enjoy retirement and not have to worry about paying for medicine or keeping a roof over themselves. Check out our listings of San Francisco, Oakland, and San Jose financial advisors for seniors.