Find more resources in your city!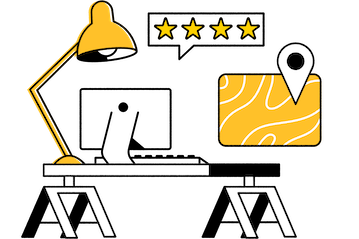 Start Exploring
Should your business be here?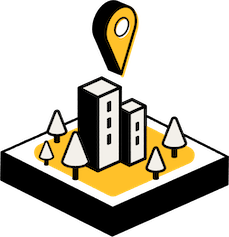 Add your business
How much should seniors save for retirement in Rochester?
It's easier to plan for retirement if you have a solid goal to work toward, but seniors don't know how much money they're going to need. Therefore, the best thing to do is to look at average figures as an estimate of how much your older adult should squirrel away. WorldPopulationReview.com provides the following statistics on the average cost of a comfortable retirement in Minnesota and throughout the country:
| | Savings required to live comfortably | Average retirement age | Average life expectancy | Average yearly expenses |
| --- | --- | --- | --- | --- |
| USA | $944,280 | 64 | 78.2 | $54,700 |
| Minnesota | $991,075 | 65 | 80.8 | $52,605 |
Minnesota comes in a shade above the national average, so your senior might need professional help to create a workable financial plan. Fortunately, Rochester financial advisors for seniors can help with all aspects of retirement planning including how to stick to a budget and identifying potential sources of post-retirement income.
Does senior confidence in finances increase when working with a financial advisor in Rochester?
Some people think it's difficult to quantify the benefits of financial planning because every situation is unique. When someone hires a senior financial advisor in Rochester, Austin, or Mason City, their assets and income sources will be assessed individually. This information will drive a plan that aims to help seniors preserve and build capital through retirement, which can build confidence and peace of mind as a result. In fact, surveys show that seniors who work with financial planners are more confident than their contemporaries who don't, as illustrated by the following statistics:
Many seniors stress themselves out over money, so working with a senior financial advisor in Rochester could dramatically improve your older loved one's mental well-being as well as their financial plan. That's a priceless benefit that's more than worth the cost of financial planning services. Of course, knowing that you're financially prepared for any situation is reassuring as well.
What to look for when selecting a senior financial advisor in Rochester
Choosing a Rochester financial advisor for seniors is a big decision that should not be taken lightly. The first step is making sure that every candidate you're considering is a licensed financial professional. Credentials such as CFA (Certified Financial Advisor) designations are good things to look for, as are recommendations from past clients. Seniors have unique needs relative to the general population, so you should look for someone who has experience working with 65+ clients as well. Similarly, you should make sure you understand what your older loved one will be charged before you sign anything.
The last step should always be a face-to-face interview to help you see whether your older adult can communicate effectively with the prospects on your shortlist. Without open lines of communication, the relationship will never work. Our comprehensive guide to choosing a financial advisor for seniors provides more info on what an effective interview looks like and more, so reference it frequently.
Financial advisors for seniors in Rochester
We all want the seniors in our lives to be able to enjoy their retirement, but that cannot happen if they're struggling to pay for necessities like utilities and food or feel like they cannot afford that trip they've been looking forward to for their entire lives. Seasons can help you find a great financial professional for your elderly loved one, so why not browse our free resources today to see how useful they can be?