Find more resources in your city!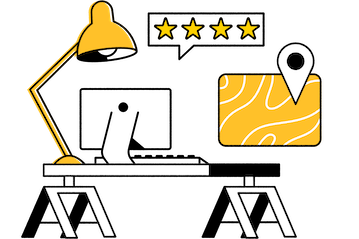 Start Exploring
Should your business be here?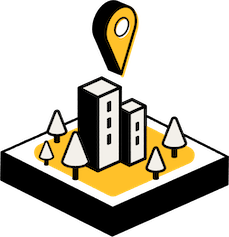 Add your business
How much should seniors save for retirement in Roanoke?
Although research shows that seniors retiring in the state of Virginia are able to live comfortably with less compared to the national average, the reality is that many seniors lack sufficient savings by the time they reach the age of retirement. This makes them reliant on other sources of income in order to meet their basic needs.
| | Savings required to live comfortably | Average retirement age | Average life expectancy | Average yearly expenses |
| --- | --- | --- | --- | --- |
| USA | $944,280 | 64 | 78.2 | $54,700 |
| Virginia | $884,833 | 65 | 79.1 | $52,295 |
Facing the cognitive decline and deterioration of health that often comes with age is hard enough without having to worry about how to meet your basic needs. With the help of a senior financial advisor in Roanoke or Lynchburg, you can ensure that your senior doesn't have to face this grim reality.
How much might seniors in Roanoke have saved for retirement?
Most people contribute toward some kind of retirement savings plan throughout their working life but, by the time they reach retirement age, this lump sum is far from enough to cover their living expenses. This means that these savings will most likely need to be supplemented with another source of income.
This is why financial planning is incredibly essential for all seniors, no matter how much they have managed to save up for retirement. It is never too late to take steps to realize a better and more secure financial future and no one is better equipped to assist with this than Roanoke financial advisors for seniors.
What to look for when selecting a senior financial advisor in Roanoke
You can start by carefully considering your senior's needs and what services they will most benefit from. Focusing on financial advisors that can accommodate your senior's specific needs will help you narrow down your search parameters. Then, it is important to screen and vet any Roanoke financial advisor for seniors that you are considering. Seniors are especially vulnerable to financial scams and exploitation so you want to be very sure that the advisor you choose is someone you can trust. That's why it is also a good idea to request references, check their standing with relevant professional bodies, and even check with consumer agencies such as the Better Business Bureau.
Finally, make sure to shop around as much as possible to compare offerings and rates. If you'd like more information, consult our comprehensive guide to choosing a financial advisor for seniors.
Financial advisors for seniors in Roanoke
One of the best things you could do to ensure that your loved one is able to enjoy their golden years financially secure and with their independence and dignity intact is to connect them with a senior financial advisor in Roanoke. Seasons can help you find the exact right one to meet your senior's needs.