Find more resources in your city!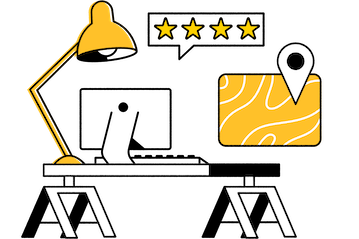 Start Exploring
Should your business be here?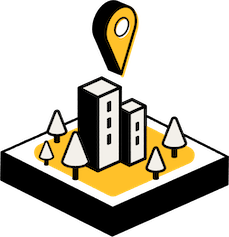 Add your business
What to look for when selecting a senior financial advisor in Piedmont Triad
The first thing to do when seeking a senior financial advisor in Greensboro is to define what your loved one wants from the advisor. Discuss their financial goals with them. Then get a list of potential advisors, including referrals from other seniors who are satisfied with their financial advisors. Do research on each High Point financial advisor for seniors to make sure they are certified professionals. Then, if they meet your loved one's criteria, visit them with the senior. Let the potential financial advisor know your loved one's goals and see if they can help meet them.
There are two important questions to ask a potential Winston-Salem financial advisor for seniors. Do they act as a fiduciary? Do they charge a flat fee? If they answer yes to each of these questions, that means they will put your loved one's needs first in all of their transactions. You can check on the NAPFA website to make sure they are indeed a fiduciary senior financial advisor in Piedmont Triad.
Facts and figures about senior financial advisors in Piedmont Triad
How much should seniors save for retirement in Piedmont Triad?
The World Population Review did an extensive study to determine how much seniors should have in savings at the time they retire based on their location, average retirement age, average life expectancy, and average yearly expenses after they retire. The following chart compares the national average with the figures for seniors in North Carolina.
| | Savings Required to Live Comfortably | Average Retirement Age | Average Life Expectancy | Average Yearly Expenses |
| --- | --- | --- | --- | --- |
| USA | 947819.32 | 64 | 78.2 | 54708.22 |
| North Carolina | 865499 | 63 | 77.8 | 48733 |
As you can see, it is less expensive to retire in North Carolina than the national average. This is information that a qualified senior financial advisor in High Point can use to help your loved one plan for their retirement and live sensibly during their retirement while still enjoying their golden years.
Does confidence in finances increase when working with a financial advisor in Piedmont Triad?
There are additional benefits to having your loved one work with a Greensboro financial advisor for seniors. They can experience a feeling of financial security greater than that of those who do not work with financial advisors, for example. The following table by Northwestern Mutual outlines some of the other benefits to seniors who work with financial advisors.
One of the greatest benefits of working with a professional Piedmont Triad financial advisor for seniors is having a financial plan that is able to remain reliable through the ups and downs of the markets in the U. S. This can also provide peace of mind for you and other family members because you know that your loved one is secure financially as they age in place.
Why it's important to work with a trustworthy financial advisor in Piedmont Triad
The U. S. S. E. C. (Securities and Exchange Commission) conducted a comprehensive study of financial fraud related to seniors and found that there are three main factors that contribute to elder fraud, including by their own trusted financial advisors. The first factor is cognitive decline, whether brought on by disease or simply as a fact of aging. Second is the greater wealth possessed by the older generation, which makes them particular targets of fraud. Finally, financial and pension trends that make seniors more responsible for their own retirement plans at a time they are less able to is a factor. Because your loved one may fit into these three categories, it's so important that you help them find a trustworthy senior financial advisor in Winston-Salem.
Financial advisors for seniors in Piedmont Triad
Having your aging loved one work with a qualified senior financial advisor is a great way to give them peace of mind, knowing they will be financially secure throughout their retirement years. Allow us to assist you as you search for the right senior financial advisor in Piedmont Triad for your loved one today.