Find more resources in your city!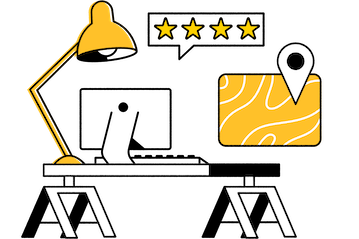 Start Exploring
Should your business be here?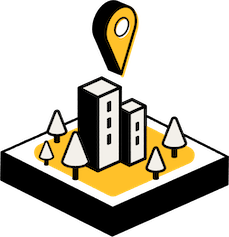 Add your business
What to look for when selecting a senior financial advisor in Philadelphia
Choosing a financial advisor who has the right skills and experience for your loved one can be a challenge. You need to make sure you're selecting someone who has your loved one's best interests as the top priority, and they have to understand how to account for the open-ended reality of the golden years. When you're considering advisors, make sure they've dealt with situations similar to the one your loved one is in. Do they schedule regular follow-up meetings to monitor and adjust plans or do they expect you to reach out when you need something? Which does your loved one prefer? See if they have references they can provide, and take the time to follow up with those references. Ask for performance metrics if they'll be seeking out new investments. Doing your homework upfront can make a big difference in successfully finding your loved one a senior financial advisor in Philadelphia who can properly meet their needs.
Facts and figures about Philadelphia senior financial advisors
How much should seniors save for retirement in Philadelphia?
Every senior financial advisor in Philadelphia needs to think about for their clients is budgeting for expenses. Assuming they have sufficient work experience, just about everyone is going to earn some Social Security benefits. While there may be additional income from a pension, IRA, investment dividends, and more, those often aren't enough to live on. Here's some data from World Population Review comparing the expenses for a senior in Pennsylvania to the national averages:
| | Savings Required to Live Comfortably | Average Retirement Age | Average Life Expectancy | Average Yearly Expenses |
| --- | --- | --- | --- | --- |
| USA | 947819.32 | 64 | 78.2 | 54708.22 |
| Pennsylvania | 856876 | 64 | 78 | 51005 |
While the average senior in Pennsylvania's expenses are slightly lower than the national average, they will still require quite a bit of money to comfortably manage expenses through their average life expectancy. As we'll see below, when someone lives even longer, those resources get stretched even further. This is why finding a capable Philadelphia financial advisor for seniors can be so important.
How long can seniors in Philadelphia expect their retirement savings to last?
The reality is that more than half of seniors in the US are living longer these days than the generally accepted averages for life expectancy, which take the entire population into account and skews low as a result of those who don't make it to retirement age. This means seniors have to have larger nest eggs and additional income streams. Finding income while lowering risk is a challenge that a skilled financial advisor for seniors in Philadelphia will be more equipped to handle. Here's some data from Forbes regarding how long a senior may need to cover their expenses:
As you can see, for those who make it to retirement age, chances are they are going to need to cover expenses well into their 70s and 80s. After the prime earning years are over, there are fewer options to generate income, which can often make seniors susceptible to scams. When you help your loved one choose a Philadelphia financial advisor for seniors, you'll want to make sure it's someone you can trust.
Why it's important to work with a trustworthy financial advisor in Philadelphia
It's a financial advisor's fiduciary responsibility to focus on the best interests of each client's needs, and you'll want to make sure someone you select for your loved one is meeting this expectation. You want to find someone who can develop a good rapport with your loved one and has a strong track record. There are certifications a financial advisor might hold such as a CSA (Certified Senior Advisor) or CSFP (Chartered Senior Financial Planner) that show they've received the proper training to manage the unique financial needs of older adults.
There is also a strong industry of senior financial scams, ranging from unscrupulous money managers to scammers taking advantage of seniors' often-limited technology skills. A skilled and trustworthy financial advisor for seniors in Philadelphia can help you and your loved one navigate these issues.
Financial advisors for seniors in Philadelphia
Protecting your loved one's financial health is critical to their continued independence and security, and a senior financial advisor in Philadelphia can help. At Seasons, we want the senior in your life to live a long and comfortable life where they can enjoy retirement securely. Look through our reviews of senior financial advisors in Philadelphia and get started protecting your loved one today.