Find more resources in your city!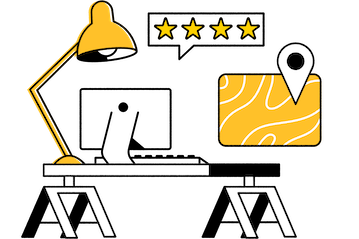 Start Exploring
Should your business be here?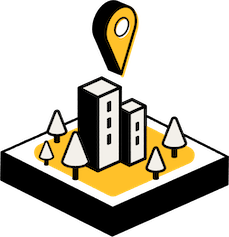 Add your business
What to look for when selecting a senior financial advisor in Oklahoma City
There are a lot of Oklahoma City financial advisors for seniors out there, so you shouldn't have to settle for someone who cannot address all of your loved one's needs. We recommend looking for a people person who would be happy to answer any questions your loved one raises during their meetings. If your loved one can establish a solid personal rapport with their advisor, it will be easier to achieve that vital two-way communication.
Next, ensure that each candidate has the specific expertise your loved one needs. If grandpa is still working, their advisor can show him how to invest his earnings for maximum short-term gains. If grandma has a chronic medical condition, her advisor can help her budget for the possibility of long-term medical expenses.
Finally, make sure that your loved one's advisor can accommodate their scheduling needs. If your loved one volunteers every Wednesday morning, they should not feel obligated to rearrange their schedule around their financial advisor.
Facts and figures about Oklahoma City senior financial advisors
How much should seniors save for retirement in Oklahoma City?
It's easier to save for retirement if you have a set goal to work toward, but it's tough to know exactly how much your loved one will need. WorldPopulationReview.com compiles average savings data required to live comfortably by state, and here is how Oklahoma compares to the national average:
| | Savings Required to Live Comfortably | Average Retirement Age | Average Life Expectancy | Average Yearly Expenses |
| --- | --- | --- | --- | --- |
| USA | 947819.32 | 64 | 78.2 | 54708.22 |
| Oklahoma | 723859 | 62 | 75.5 | 45016 |
Oklahoma is more than $200,000 below the national average, but the average life expectancy is nearly three years lower as well. Your loved one may need more if they live longer, and a senior financial advisor in Oklahoma City can help them build a nest egg for whatever may come next.
What should seniors in Oklahoma City expect from Social Security?
Many Americans plan to rely on Social Security during their retirement years, but the benefits it offers are generally not nearly enough to live off of on their own. That said, more seniors are receiving benefits today than were 10 years ago. The following statistics were collected by SeniorLiving.org in 2019:
33.5 Million People Received Social Security Benefits in 2009
45.1 Million People Received Social Security Benefits in 2019
The Average Yearly Social Security Benefit is About $18,036 Per Year
Can you imagine trying to survive on $18,000 a year? Your loved one can't either, especially if they are paying for healthcare or services such as meal delivery. An Oklahoma City financial advisor for seniors can help your loved one create a retirement plan that includes Social Security but does not rely on it as a sole source of income.
Why it's important to work with a trustworthy financial advisor in Oklahoma City
Seniors often feel lonely and isolated, making them prime targets for scam artists looking to make a quick buck at their expense. A senior financial advisor in Oklahoma City can provide a buffer between these nefarious individuals and your loved one's assets, providing extra security. If you're concerned about choosing a scammer as a financial advisor, you can avoid that through due diligence. Organizations such as the RIA, AARP, FPA, and Seasons provide unbiased resources that you can use to research any candidate. We also recommend verifying any professional certs or qualifications so that your loved one gets what they are expecting.
Financial advisors for seniors in Oklahoma City
Talking about money can get awkward and we realize that. However, an uncomfortable conversation today could help your loved one age in place independently tomorrow. Please use our listings to connect your loved one with a certified Oklahoma City financial advisor for seniors today and enjoy the peace of mind that you and your loved one will get out of it.