Find more resources in your city!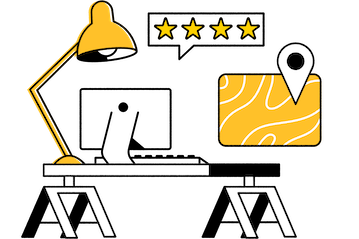 Start Exploring
Should your business be here?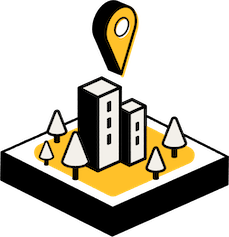 Add your business
What to look for when selecting a senior financial advisor in Nashville
Choosing capable and trustworthy Nashville financial advisors for seniors is an important step in preserving your loved one's independence as they move through the rest of their life. When you consider an advisor, make sure they have the proper certification and experience helping seniors manage their income and existing wealth. A financial advisor needs to be able to take factors like current earnings, liquid assets on hand, expected and potentially unexpected expenses, the current physical health of an individual, and more to put together an effective plan. Should your loved one modify their investment portfolio or think about alternative income sources? These are the kinds of considerations a Nashville financial advisor for seniors can help you decide.
When choosing a senior financial advisor in Nashville, check with their references and their reviews to make sure they have a track record of keeping their clients' best interests at the top of their minds. Taking care of the financial health of a senior is different from the way one would provide these services for a younger person, so it's important that a potential advisor knows what they are doing. Doing a little research upfront before picking someone can go a long way in putting your loved one in a good place moving forward.
Facts and figures about senior financial advisors in Nashville
How much should seniors save for retirement in Nashville?
After the working years are over, seniors are generally somewhat limited in the ways they can earn money. There are pensions and Social Security, dividend income from investments, IRAs, and others, but it's important to consider how each of these is positioned against how much one needs to live comfortably. Below you can see the average expenses of seniors nationwide compared to the state of Tennessee.
| | Savings Required to Live Comfortably | Average Retirement Age | Average Life Expectancy | Average Yearly Expenses |
| --- | --- | --- | --- | --- |
| USA | 947819.32 | 64 | 78.2 | 54708.22 |
| Tennessee | 660870 | 64 | 76.1 | 45894 |
Thanks to different tax laws in the state of Tennessee and the cost of living, seniors often can get by in the Nashville area on a little bit less than the national average. A good financial advisor can take this into account while still thinking about factors like the possibility that your loved one outlives their life expectancy. Nobody wants to be left without enough to get by on as they get older, and it's a Nashville financial advisor for seniors' responsibility to assist your loved one with this.
Why are Nashville seniors and others expecting to work past age 65?
The sad reality is that many people approaching or in their senior years face monetary challenges such as limited finances, inflation, and a lack of passive income. Northwestern Mutual performed a survey in 2019 to find out how people are thinking about their finances. Many responded that they expected to keep working. Here are some of the reasons why:
Will Keep Working After 65 Because They Don't Have Enough Money
Will Keep Working After 65 Because They Don't Feel Social Security Benefits Will Cover Their Needs
Will Keep Working After 65 Because of Rising Costs Including Healthcare
These challenges are difficult to face, and if someone must continue working beyond 65, they need to make sure they are managing that income in the best way possible knowing they may not physically be able to work later on. Choosing a qualified financial advisor for seniors in Nashville can go a long way in helping people make the right decisions about what to do with their assets and income.
Why it's important to work with a trustworthy financial advisor in Nashville
Choosing a senior financial advisor in Nashville that you can trust is critical. Seniors face an increasing amount of challenges in managing their finances in ways that are secure due to quick advances in technology and more ways to scam people out of their nest eggs. Financial scams against seniors are a real and consistent danger, and so it's important that finances are managed by someone who is aware of these potential pitfalls and can help your loved one navigate away from them. Additionally, in an ever-changing landscape of taxes, inflation, and other realities of the economy, putting your loved one's finances in the hands of someone you can trust can do a lot to reduce your stress.
Financial advisors for seniors in Nashville
Keeping enough money for an open-ended retirement experience can be a significant challenge, so it can be really helpful to enlist the support of someone who knows how to navigate it well. At Seasons, we want to help you facilitate the best aging experience for your loved one. Dig through our review of the best financial advisors for seniors in Nashville to get them the assistance they deserve.