Find more resources in your city!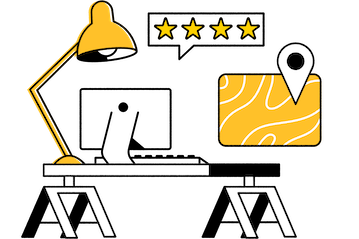 Start Exploring
Should your business be here?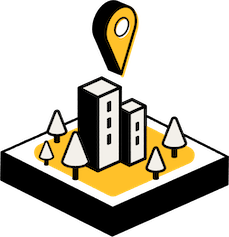 Add your business
How much should seniors save for retirement in Mobile?
While the figures below show that senior citizens in the state of Alabama can comfortably live on fewer retirement savings than the national average, people are living a lot longer these days than they did before. With all the rapid advances in technology and healthcare, it is possible that many seniors might live longer than they expected.
| | Savings required to live comfortably | Average retirement age | Average life expectancy | Average yearly expenses |
| --- | --- | --- | --- | --- |
| USA | $944,280 | 64 | 78.2 | $54,700 |
| Alabama | $712,832 | 62 | 74.9 | $46,049 |
While being able to rely on the support of loved ones, as well as state and federal programs can help if your senior's retirement savings run out, this could also mean they have to sacrifice some of the independence and self-reliance that is so important to them. A senior financial advisor in Mobile or Pensacola can help your senior prepare for the future so that they don't find themselves in this position.
Why are Mobile seniors and others expecting to work past age 65?
Will keep working after 65 because they don't have enough money
Will keep working after 65 because they don't feel social security benefits will cover their needs
Will keep working after 65 because of rising costs including healthcare
The best way to ensure that your senior does not have to keep working well into their later years is by having a financial plan in place. And the best way to create a financial plan to ensure their financial security is with the expert guidance of a senior financial advisor in Mobile.
What to look for when selecting a senior financial advisor in Mobile
A good place to start is by carefully evaluating your senior's needs with regard to their finances. Do they need help with short, medium, and long-term financial planning? Do they need help learning how to manage their money so they can afford to pay their bills and buy basic necessities or do they need help managing their assets and investments. Next, you want to thoroughly screen any financial advisors you are considering, given how vulnerable seniors are to falling victim to scammers and financial fraud. Do an online search on them, ask for references, and don't forget to check their standing with any relevant professional bodies as well as consumer watchdogs like the Better Business Bureau. Take your time to meet with each Mobile financial advisor for seniors that you have shortlisted, so that you can compare rates and services, and see how they interact with others. Our comprehensive guide to choosing a financial advisor for seniors can also be a helpful resource in your search.
Financial advisors for seniors in Mobile
Working with Mobile financial advisors for seniors can ensure that your loved one doesn't have to spend their retirement working, after having worked and sacrificed for decades of their life. They deserve the financial security to be able to grow old with dignity. Seasons can be your trusted guide as you search for the right person for the job.