Find more resources in your city!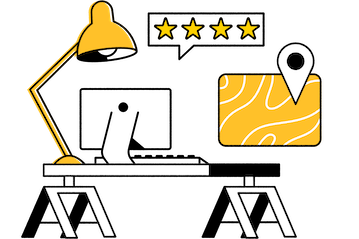 Start Exploring
Should your business be here?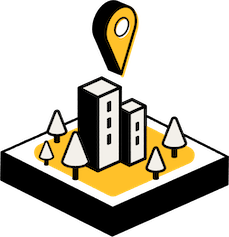 Add your business
What to look for when selecting a senior financial advisor in Milwaukee
We understand that researching multiple Milwaukee financial advisors for seniors at once can feel daunting, so we recommend starting with the basics. What does the senior in your life need? Retirement planning? Budgeting help? Investment portfolio management? Eliminate anyone who doesn't offer exactly what you are looking for.
Next, look for skilled communicators who are willing and able to answer any questions your loved one has. Consulting previous clients and their families is the best way to get a feel for what an advisor's personality is like, but be wary of anything that sounds too good to be true. Some firms pay for favorable reviews even if the writer never used them.
Finally, make sure that your loved one will be able to meet their Milwaukee financial advisor for seniors on their terms. Everything from in-person meetings on the weekend to Skype calls on Thursday afternoons should be on the table.
Facts and figures about senior financial advisors in Milwaukee
How much should seniors save for retirement in Milwaukee?
One of the most challenging aspects of planning for retirement is that you don't know exactly how much money you need until it is too late. Luckily, average data that provides some semblance of what to expect is available. For example, we used data from WorldPopulationReview.com to fill in the following chart:
| | Savings Required to Live Comfortably | Average Retirement Age | Average Life Expectancy | Average Yearly Expenses |
| --- | --- | --- | --- | --- |
| USA | 947819.32 | 64 | 78.2 | 54708.22 |
| Wisconsin | 924679 | 64 | 79.6 | 49714 |
Wisconsin is a great state for retirees since the average yearly expenses are below the national average while the average life expectancy is higher. Saving for retirement should still be one of your loved one's top priorities though, and we can help you find a senior financial advisor in Milwaukee for your loved one.
How long can seniors in Milwaukee expect their retirement savings to last?
It is also important to consider that your loved one may live for decades after collecting their last paycheck from an employer. Is your loved one prepared for that possibility? Forbes recently conducted a study that examined how long seniors live after retiring based on their retirement age, and here are the results:
Most seniors live at least 10 years after retirement, so your loved one shouldn't treat their golden years as a short-term issue. Of course, you want your loved one to keep enjoying life far longer than that, and that's where a Milwaukee financial advisor for seniors comes into play. The right planning can withstand the test of time.
Why it's important to work with a trustworthy financial advisor in Milwaukee
Scam artists love seniors because they are often more trusting than the general population. A great senior financial advisor in Milwaukee can use their knowledge of the local community to protect your loved one from known scammers and act as a barrier between your loved one's assets and unscrupulous individuals.
Problems arise when you consider that scammers may pretend to be financial advisors, but due diligence mitigates that possibility. Choose trustworthy resources such as those available on Seasons and other websites for your research, and you'll be able to see bad actors coming from a mile away. You should also verify any professional certifications someone claims to possess just in case.
Financial advisors for seniors in Milwaukee
Planning for retirement is hard if you don't know what you're doing, so it's best to let an expert help your loved one instead of trying to handle it yourself. Use our resources to find a great financial advisor and rest easy knowing that your loved one's future is on solid ground.