Find more resources in your city!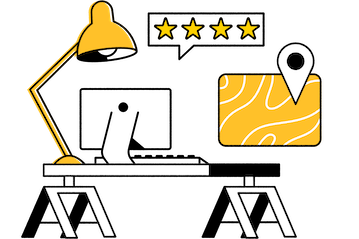 Start Exploring
Should your business be here?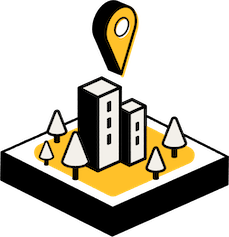 Add your business
What to look for when selecting a senior financial advisor in Miami
When searching for Miami financial advisors for seniors, the first step you should take is to ask other seniors you know if they have a reliable, trustworthy financial advisor they would recommend. This is one of the best ways to find quality senior financial advisors as an ad doesn't tell you anything more than the advisor in question wants you to know. Word of mouth is still the best advertisement.
Once you have a list of potential Ft. Lauderdale financial advisors for seniors, look them up on industry databases like the CFP or the NAPFA. This way, you can be sure they are legitimately certified. Don't put too much trust in the titles a financial advisor uses in advertising, but rather what is printed about them in these industry databases. Also, make sure the advisor you choose is a fiduciary, who is legally required to work in their client's best interests at all times. Finally, take your loved one to meet with the advisor in person to make sure they have a rapport and the senior trusts the Miami financial advisor for seniors they choose.
Facts and figures about senior financial advisors in Miami
How much should seniors save for retirement in Miami?
World Population Review has done an extensive study on the amount of savings a senior needs, on average, in each state in the US. A quality financial advisor for seniors can help your loved one develop a financial plan prior to retirement to make sure they have enough to live on comfortably.
| | Savings Required to Live Comfortably | Average Retirement Age | Average Life Expectancy | Average Yearly Expenses |
| --- | --- | --- | --- | --- |
| USA | 947819.32 | 64 | 78.2 | 54708.22 |
| Florida | 927008 | 64 | 79.2 | 51159 |
As you can see, the cost of retirement living is a bit lower in Florida than in the nation as a whole. This could be helpful for your loved one as far as being able to afford their retirement. A qualified senior financial advisor in Ft. Lauderdale can help seniors develop appropriate savings plans based on where they live.
How many Miami seniors might rely on pensions?
When your loved one takes into account their average living expenses as indicated in the previous table, they may also consider any pension income they may expect to receive. Unfortunately, most seniors do not have a defined pension plan they can count on in their golden years according to a study by Personal Capital.
Fewer Than 31% of Retirees have a Defined Pension Plan
The Median Annual Pension Benefit for a Private Plan is $9,262
The Median Annual Pension Benefit for a Federal Government Plan is $22,172
The Median Annual Pension Benefit for a Railroad Worker Plan is $24,592
If your loved one is lucky enough to have a pension plan, you can see the amount they can expect to receive annually, on average. A good senior financial advisor in Miami can help them consider this income in their financial planning, including helping them decide how much to rely on a pension plan and how much to rely on personal savings.
Why it's important to work with a trustworthy financial advisor in Miami
When most people think about elder fraud, they imagine internet phishing swindles, telemarketing scams, and other rip-offs coordinated by invisible strangers likely hundreds of miles away. Sadly, seniors are often victimized much closer to home, including by their own financial advisors or other supposedly legitimate professionals in whom they have placed their trust – and control of their bank account.
That's why checking professional databases to make sure any Miami financial advisor for seniors your loved one works with is legitimate is so important. This offers the senior in your life the protection of a certified, responsible financial planner who has their best interests in mind at all times.
Financial advisors for seniors in Miami
Working with a trustworthy senior financial advisor in Miami-Ft. Lauderdale can give both you and your loved one great peace of mind regarding their finances during their retirement years. A good financial advisor can help your loved one age in place with dignity and independence. Allow us to help you locate a qualified, specialized senior financial advisor for your loved one today.