Find more resources in your city!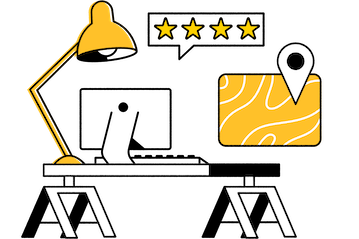 Start Exploring
Should your business be here?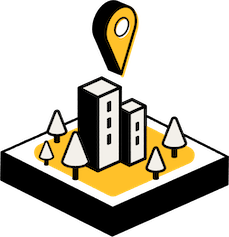 Add your business
What are the average numbers you should know as you search for memory care in Tallahassee?
During your search for the right Tallahassee memory care facility for your senior, there are a lot of factors to consider. You'll want to make sure that the facility you choose has great staff members and an even better reputation. The cost of care might also impact your choice of facilities. Here is a look at monthly costs for memory care nationwide as well as in Florida and Tallahassee:
These monthly averages can give you a great idea of the cost of care in your area. But to gain better insight, it's best to reach out to individual facilities providing memory care in Tallahassee. When you contact the facilities, be sure to ask about their basic rate and how often it changes. It's also important to find out whether they require a deposit to reserve a space for your senior. You'll want to know if there are any other charges or expenses not included in the basic rate. If your senior has a long-term care insurance policy, be sure to find facilities that are able to accommodate it.
Is the likelihood that a senior in Tallahassee will develop dementia increasing?
Alzheimer's can have a devastating impact on the life of the patient who has received a diagnosis. As the condition progresses, they could struggle with memory loss, a shortened attention span, feelings of confusion, and even anger. They might also begin to exhibit dangerous behaviors like leaving the stove on or wandering outdoors at night. Unfortunately, it appears that the prevalence of Alzheimer's is on the rise. Here is a look at projected numbers for Alzheimer's in the United States:
It's good to know that there are plenty of Tallahassee memory care facilities able to care for the growing number of patients expected to receive a diagnosis of Alzheimer's or another form of dementia. These facilities are also ready to provide the memory care your senior deserves. The key is finding a facility that closely aligns with your senior's needs.
How do I find the best memory care facilities in Tallahassee?
Locating a reputable memory care facility in Tallahassee is an important component in ensuring your senior receives the care they need. You'll want to make sure that the facility you choose has a stellar reputation for providing quality care and employs caregivers who are well-trained, compassionate, and understanding of the needs of residents living with dementia.
A great way to begin your search for the right facility is by asking around for recommendations and checking online reviews. This can help narrow down your list of prospects. Next, you can visit facilities in person to tour their buildings, view the rooms, meet caregivers, and see how residents are treated. While at the facilities, you'll want to ask about training they require of their caregivers. It's also good to find out the resident-to-caregiver ratio and number of caregivers available per shift. You'll want to ask about their emergency protocols and how they manage difficult behaviors often exhibited by dementia patients. Gain more insight into this topic by reviewing our comprehensive guide to choosing a memory care facility.
Memory care for seniors in Tallahassee
Locating a top-notch memory care facility in Tallahassee or Thomasville can help your senior better manage their dementia symptoms and also provide much-needed respite for close relatives and friends who serve as caregivers. When you're ready to begin your search for the right facility, we're happy to help. Explore our Tallahassee senior memory care reviews to get started today.