Find more resources in your city!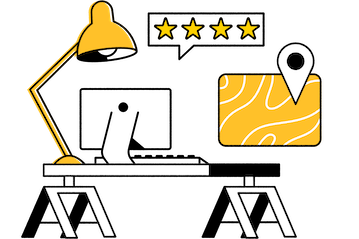 Start Exploring
Should your business be here?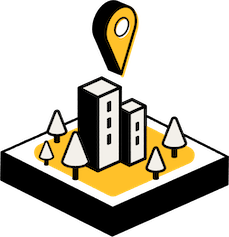 Add your business
How do I find the best memory care facilities in St. Louis?
Each senior deals with memory loss and cognitive decline in a slightly different way. Because of this, it's important to choose a memory care facility in St. Louis that reflects your loved one's unique needs. First, narrow down the options using Seasons. Once you have a few of the best options in mind, don't be afraid to visit their facilities, talk to their staff, and review their policies. Some facilities utilize cutting-edge treatment techniques, such as music therapy. Others may be taking advantage of new FDA-approved drugs that can improve long-term outcomes. Do your research and make sure that you're keeping your senior's unique needs and personality in mind when you make your final choice. The world of dementia treatment is constantly evolving, and new methods are constantly being developed, and you never know when a cure might be created. Ask facility leaders how they're keeping up with the latest medical trends.
Facts and trends in St. Louis memory care
What are the average numbers you should know as you search for memory care in St. Louis?
Caring for patients with dementia or Alzheimer's is more demanding compared to caring for other seniors, and the cost of your loved one's stay at a St. Louis memory care facility may reflect this. By carefully reviewing the costs of facilities in St. Louis, you can choose an affordable and effective option for your senior.
According to recent statistics, the average cost for memory care in St. Louis is actually lower than the national average. However, you may be able to lower this amount even further if you carefully review things like hidden costs and fees. You'd be surprised at how much these hidden fees can add up.
What should caregivers in St. Louis know about the mental health impact of caring for a loved one with dementia?
Although you might feel as though you are in the best position to provide your senior with emotional support during this difficult time, you likely lack the medical qualifications to provide them with effective treatment. Allowing your senior to be treated in a memory care facility gives them access to a range of modern and effective treatment options that can make a real difference.
Caregivers Report the Following Personal Impacts of Supporting Someone with Dementia
Emotional Stress
Physical Stress
Anxiety
In addition, allowing your senior to receive this treatment can provide real benefits for you personally. The psychological impact of caring for a loved one who is struggling with dementia can take a significant toll. A significant portion of family members have reported high degrees of stress as a result of caring for loved ones with dementia.
What services are provided by quality memory care facilities in St. Louis?
Memory care facilities in St. Louis provide a wide range of services. Firstly, you can count on trained medical professionals to keep an eye on your loved one at all times. The last thing you want is for your senior to become lost and confused while struggling with dementia. Most facilities follow strict security protocols while still keeping residents comfortable. There is considerable evidence that suggests diet plays a strong role in dementia, and facilities also provide nutritious meals to seniors. Finally, these facilities provide effective, proven, and cutting-edge treatments that give seniors the best possible chance of a positive outcome.
Memory care for seniors in St. Louis
Making the decision to hand your senior over to a St. Louis memory care facility is never easy. Once you're ready, rely on Seasons to help you find the best possible solution for your senior. By carefully reviewing the options with this free online resource, you can make your loved one as comfortable as possible during this challenging time.