Find more resources in your city!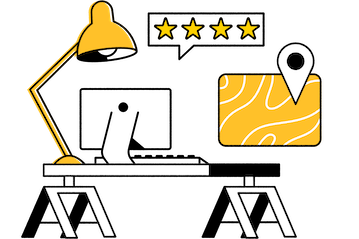 Start Exploring
Should your business be here?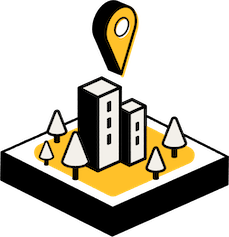 Add your business
How do I find the best memory care facilities in San Francisco?
Finding the right San Francisco memory care facility for your needs is all about understanding what those needs are. This means beginning by doing an honest assessment of where your loved one's health is currently at and how it might progress in the future. As you do this analysis, you may want to consult with a memory expert so that you understand the various ways in which your loved one's issues may progress.
When you begin looking into specific options, it's important to evaluate them across several metrics. These include things like the qualifications that caregivers have, the special services that they offer, and the level of support that the facility is able to provide to your loved one.
Price is another factor that you'll want to keep in mind while thinking about memory care in San Francisco. If you need help finding an option that fits within your budget, the free resources on Seasons should help.
Facts and trends in San Francisco memory care
What are the average numbers you should know as you search for memory care in San Francisco?
The amount that you pay per month for a memory care facility in San Francisco will depend on where you go. The table below should give you a clearer idea of what you should expect to pay for this type of support in San Francisco. It features data from Caring.com.
As you can see, residents of the San Francisco area pay about $575 per month more than the national average. That extra cost means that you'll want to consider your options carefully to make sure your loved one is getting the best care available. Seasons has a ton of free resources to help you do that.
Who are the caregivers for people with Alzheimer's in San Francisco?
When older adults start to lose their memory, they need support. This care can come from a wide variety of different people in the person's life. The information below will give you some additional insight into who provides this support to seniors. It features data compiled by the Alzheimer's Association in 2021.
Facts About Caregivers of Alzheimer's and Dementia Patients
Caregivers Who Are Themselves Over Age 65
Caregivers Providing Assistance to a Parent or In-Law with Alzheimer's or Other Form of Dementia
Caregivers Supporting a Spouse with Alzheimer's or Other Form of Dementia
The data confirms that there are many different types of people who care for individuals with memory problems. While family members do sometimes care for loved ones with issues like Alzheimer's, you may not have the ability to care for an older adult with memory problems yourself. If so, partnering with a memory care facility could be a better option.
What services are provided by quality memory care facilities in San Francisco?
Memory care communities provide older adults with a wide variety of services to help them live happy, healthy lives. But the specific services offered vary from facility to facility. For example, your memory care center may provide 24-hour care and supervision, memory-enhancing therapies, staff members with specialized training, and other types of targeted support.
Other services offered can include transportation, meal preparation, and even incontinence care. While searching for memory care facilities in San Francisco, you have the flexibility to select a treatment center that aligns with your preferences. It's another reason why it's important for you to do some research before deciding.making a decision.
Memory care for seniors in San Francisco
If there's an older adult in your life who struggles with memory issues like Alzheimer's or dementia, getting them set up in a memory care facility could be your best option. Seasons has a wealth of free resources available to help you find the right facility for your loved one. Don't hesitate to reach out to us if we can be of further assistance.