Find more resources in your city!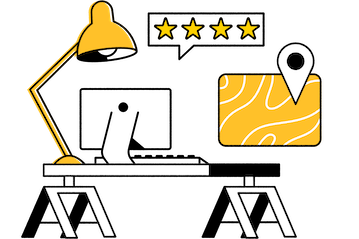 Start Exploring
Should your business be here?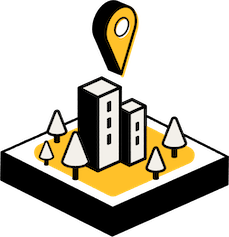 Add your business
How do I find the best memory care facilities in San Diego?
Once you've reviewed our listings and chosen a couple of potential facilities that seem to meet your loved one's criteria, make appointments to visit them. Set up your visit at a time the residents will be involved in activities so you can get an idea of what life is like there. Also, make sure to view some patient rooms and the hallways so you can evaluate the neatness and cleanliness of the memory care home or unit.
Ask a lot of questions. First, ask if you can speak to some family members of current residents to hear what they consider the pros and cons of life in the facility to be. Then inquire as to the training of each care team member. They should have specialized memory care training. Find out how they deal with some of the more difficult behaviors that often present in patients with Alzheimer's and make sure you feel comfortable with the answers.
Facts and trends in San Diego memory care
What are the average numbers you should know as you search for memory care in San Diego?
Cost is another important element to inquire about when visiting a potential memory care facility in San Diego for your loved one. Start by finding out the base monthly fee. Caring.com has provided the following information that outlines the average monthly fee for the U. S. as a whole, the state of California, and the San Diego area.
When you're visiting a facility, be sure to ask if there are additional fees. There may be a deposit required, and there may be additional monthly charges for extra services you may want for your loved one. Also, find out if the memory care facility will work with whatever long-term care insurance your loved one has.
How many people aged 65+, including those in San Diego, have Alzheimer's dementia?
The estimate below is based on a 2021 study conducted by the Alzheimer's Association of how many people aged 65 and over have Alzheimer's dementia. The count may include people who have dementia that is not caused by brain changes due to Alzheimer's disease, but overall, the estimate is believed to be accurate.
What the estimate does not count is people who have Alzheimer's disease in the early stages of MCI, or mild cognitive impairment. This stage includes about 5 million Americans, about half of whom have MCI due to Alzheimer's disease. Basically, it's a relatively common condition in aging adults, and becomes more common as people age.
What services are provided by quality memory care facilities in San Diego?
Memory care in San Diego includes a number of services to keep your loved one safe and healthy. To start with, a memory care facility or unit provides 24-hour care and supervision because patients with dementia can become agitated and confused at any time of the day or night. Residents are also provided three nutritious meals a day as well as regular medication management. Housekeeping and laundry services are provided, although some patients in earlier stages may prefer to do some of this on their own. Help with personal care is provided as needed as well. Maybe most importantly, daily memory-enhancing activities are provided to residents.
Memory care for seniors in San Diego
When your loved one needs San Diego memory care, the most loving thing you can do is find the best facility to meet their needs so they stay safe and as connected to the world as possible for as long as they can. Allow us to help you find the right facility by reviewing our listings today.