Find more resources in your city!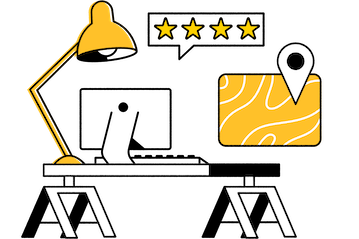 Start Exploring
Should your business be here?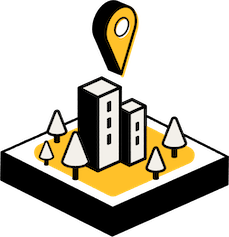 Add your business
How do I find the best memory care facilities in Salt Lake City?
As you start the process of getting your loved one set up with Salt Lake City memory care, there are a number of elements to consider. An essential step to take is visiting each prospective memory care facility in Salt Lake you are considering. A visit allows you to examine the quality of the rooms and accommodations, ask questions, and see if it fits your and your loved one's wishes. Ask if you can contact current residents or their families to get another perspective. If you are able to bring your loved one along, ask them how they feel about each facility.
It is important to ask about the qualifications of a facility's caregivers, as well as their hiring and training practices. Forms of dementia like Alzheimer's can lead to mood swings or other difficult behaviors, so be sure to find out each facility's procedures for these sorts of situations. The time you take to investigate your loved one's options is a valuable way to care for their well-being.
Facts and trends in Salt Lake City memory care
What are the average numbers you should know as you search for memory care in Salt Lake City?
As with any healthcare, price is an essential factor to consider. It is important to recognize that there are often other costs beyond the basic monthly fee. Don't forget to investigate the full cost of your loved one's care to ensure that a prospective facility truly fits in their healthcare budget. Below is data comparing the cost of care in the area to the national average.
While Salt Lake City can offer cheaper-than-average memory care, affordability is not the only benefit. Paying for memory care means paying for professional care devoted to helping your loved one live a full life and manage their condition well. This can involve providing activities or coordinating your loved one's care with their other healthcare providers.
What should seniors in Salt Lake City know about the relationship between age and Alzheimer's?
Alzheimer's disease becomes more likely and more prevalent as people age. According to the Alzheimer's Association, there are about 2.3 million Americans over the age of 85 with Alzheimer's, compared with 1.7 million between the ages of 65 and 74. The data below offers more information about the distribution of Alzheimer's in the population.
Because many people have Alzheimer's for years before they show symptoms, it is a difficult disease to catch early. However, once someone is diagnosed, memory care can help them manage their health and mental wellness. Around half of those in long-term care situations have Alzheimer's or other forms of cognitive impairment.
What services are provided by quality memory care facilities in Salt Lake City?
When your loved one receives memory care in Salt Lake, they have access to assistance that is difficult to find elsewhere. In a 24-hour facility, they can get support with daily tasks like going to the bathroom, bathing, and cleaning. In Salt Lake City memory care, they are also monitored to ensure that they are in good health and that they are safe. The assistance they get can ensure that they take the proper medications at the right time, avoid dangerous situations, and get regular, healthy meals. Many facilities offer transportation services and can help your loved one with mobility as well.
Memory care for seniors in Salt Lake City
Searching for memory care in Salt Lake City doesn't have to be stressful. The resources you find through Seasons can give you valuable information to guide your search. We understand that you want the best for your loved one. Our listings can help you make an informed choice, and you can start the search process today.