Find more resources in your city!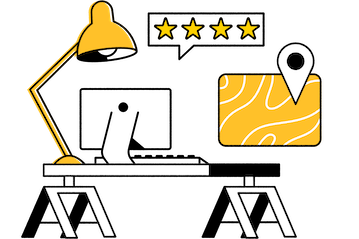 Start Exploring
Should your business be here?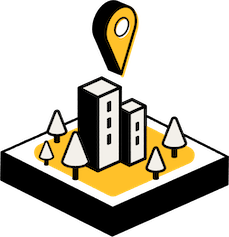 Add your business
How do I find the best memory care facilities in Sacramento?
It's crucial to do your homework when selecting a memory care facility in Sacramento. When you've chosen a few options from our reviews, visit each facility. Go on a tour of them and check out the rooms, bathrooms, and community spaces. Observe the activities going on around you, as that can give you an idea of how things operate on a daily basis there.
You can determine the quality of care by speaking with caregivers and other members of staff to learn about the qualifications and training they have, as well as the ratio of residents to caregivers and assisting staff. Ask questions, such as how they handle difficult behaviors that are common in those with Alzheimer's and other dementias. Further, you may want to obtain contact information for families of current residents, who can give you an idea of how they feel about the facility.
By gathering as much information as you can, you can feel more confident when you reach a decision.
Facts and trends in Sacramento memory care
What are the average numbers you should know as you search for memory care in Sacramento?
When you're considering the costs of memory care in Stockton, keep in mind that there is a basic monthly fee involved. In addition, the level of care and any additional expenses that may occur can affect the rate your loved one will pay for these services. The following chart from Caring.com details the average cost of memory care in the U. S., the state of California, and Sacramento specifically.
During the research stage, ask memory care facilities about ways that you can influence the rate the senior in your life will pay. Does the facility collaborate with long-term care insurance policies? Do they make changes to the basic rate or require a deposit for your loved one to transition to their care?
What are some work-related changes that may happen to caregivers in Sacramento?
Dementia can have an impact that extends beyond the individual who received a diagnosis, which can lead to work or family concerns. Caregivers, which are often family members, experience a range of work-related changes that can impact their lives. The chart below indicates the most common work-related changes among caregivers of those who have dementia.
As you can see, the most predominant change in caregivers of those with dementia is an increase in arriving to work late, leaving early, or requesting time off, at a whopping 57 percent. With the support of a memory care facility in Modesto, caregivers can focus more on the things they need to handle while resting easy that their loved one is safe and secure.
What services are provided by quality memory care facilities in Sacramento?
Sacramento memory care facilities differ from nursing and assisted living homes. These residential communities cater specifically to the needs of seniors with memory loss, though they can offer additional accommodations as needed. There are some key services that a memory care facility can provide, such as 24-hour monitoring, a secured environment, therapies geared towards patients with memory loss, and more. Stockton memory care communities may accommodate transportation and mobility needs, as well as dispense medication, take care of laundry, and provide personal and nutritious meals. With the supports offered by memory care, the senior in your life can have their unique needs met with ease.
Memory care for seniors in Sacramento
Memory care is an important aspect of the aging process. When it becomes time for the senior in your life to transition to 24-hour memory care in Sacramento, you can trust the free resources at Seasons to ease what can be a difficult transition for all involved. Start here with our memory care facility listings.