Find more resources in your city!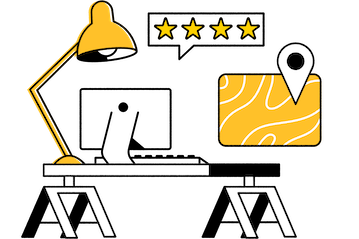 Start Exploring
Should your business be here?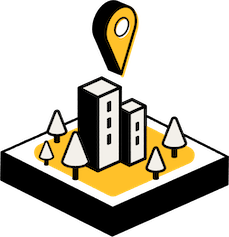 Add your business
How do I find the best memory care facilities in Portland?
Dementia may affect patients in various ways. Some become violent, others become confused, and some might struggle with depression. Because of this, it's important to assess the unique needs of your senior and choose a memory care facility in Portland that fits. If you're primarily concerned about security, you might wish to consider a more secure facility that keeps a close watch on seniors at all times. If you're interested in new, innovative treatment options, consider a facility that stays up-to-date with the latest medical advances in the fields of dementia and Alzheimer's.
Don't be afraid to tour prospective facilities as you consider your options. While you're there, chat with the facility's leaders and employees. You can also assess a facility without visiting by reviewing the various qualifications and licenses held by its workers. In addition, it's important to review how many staff members they employ for each dementia patient.
Facts and trends in Portland memory care
What are the average numbers you should know as you search for memory care in Portland?
Of course, not every family has limitless funds to spend on their loved one's dementia treatment, and affordability will likely be another important factor as you narrow down your choices. The average cost of memory care in Portland is slightly higher than the national average, but there are many affordable options for those who search carefully.
Prioritize transparency when assessing the cost of Portland medical care. Many facilities add hidden fees and expenses that might not be clearly communicated. In addition, your loved one may require additional treatment above and beyond the "basic plan," resulting in higher overall costs. A transparent memory care facility will provide you with a clear, accurate estimate upon request.
What should caregivers in Portland know about the mental health impact of caring for a loved one with dementia?
Sometimes, handing your senior over to a memory care facility is the best health choice for the entire family. Not only does this give your loved one access to qualified medical professionals and innovative new treatment options, but it also protects family members from the mental health impact of caring for a senior with dementia.
Caregivers Report the Following Personal Impacts of Supporting Someone with Dementia
Emotional Stress
Physical Stress
Anxiety
Data from the Alzheimer's Association shows that caring for a dementia patient can be incredibly taxing. Although you may feel as though it is your personal responsibility to care for an aging father or mother, you simply can't shoulder this burden alone. Many family members find themselves "burning out" due to the demands of this undertaking, which can often feel like a full-time job.
What services are provided by quality memory care facilities in Portland?
Seniors in a Portland memory care facility gain access to a wide range of services. Firstly they are closely supervised. An organized facility with strong security protocols can prevent seniors from inadvertently harming themselves and others. In addition seniors may receive a wide range of innovative promising treatment techniques. Often many of these facilities are leaders in the healthcare world when it comes to developing and implementing these new techniques. For example music therapy has emerged as an extremely effective dementia treatment option and it may be used in your seniors facility. Of course facilities also handle the necessities of caring for a dementia patient including laundry cleaning nutritious meals and much more.
Memory care for seniors in Portland
Accepting that your senior needs help is the first step on the road towards effective memory care. Although it can be difficult to acknowledge the severity of your senior's medical condition, you can't let this situation paralyze you. Being proactive is easy when you can search for the right Portland memory care options with Seasons.