Find more resources in your city!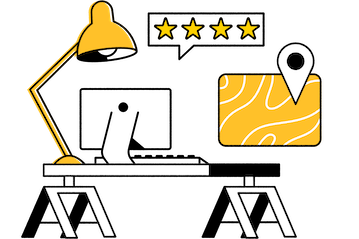 Start Exploring
Should your business be here?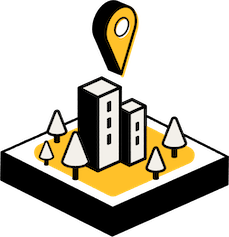 Add your business
How do I find the best memory care facilities in Philadelphia?
Take a tour of all the Philadelphia memory care facilities that you have shortlisted. It might be a good idea to prepare some questions to ask staff ahead of each visit. Have a look at the rooms to get a sense of what the living arrangements will be for your loved one, walk the halls, and spend some time exploring the communal spaces and outdoor grounds. While doing so, consider whether the facility is designed to accommodate your loved one's needs and whether there are adequate safety measures in place. Check where, how, and what meals are served to residents. Are the menus varied? Are there options available to ensure the dignity and independence of those who need help feeding themselves? Talk to staff about how they develop and evaluate care plans, what kind of qualifications and certifications caregivers are required to have, and how often they undergo training. In addition to this, ask whether residents get the same caregivers daily and what the turnover rate for staff is like. You should also observe how well caregivers know those they care for and how many caregivers work each shift.
Facts and trends in Philadelphia memory care
What are the average numbers you should know as you search for memory care in Philadelphia?
Exploring options for memory care in Philadelphia involves the consideration of a number of important factors, including cost. Research by Caring.com examined the average monthly cost of memory care services in the U. S. This is how the monthly memory care costs in Philadelphia measure up to the state and national average:
Make sure that you are well informed about how the monthly fee is structured and what additional expenses will be incurred if the needs and circumstances of your loved one change. If your loved one has a long-term care insurance policy, ask whether the facility you are considering will work with it.
How many people aged 65+, including those in Philadelphia, have Alzheimer's dementia?
American seniors are living longer than ever before as a result of changes such as the rapid progress in the field of medicine and healthcare. Given that the number of seniors is projected to grow fairly rapidly, the number of those with Alzheimer's dementia will grow quite quickly too, as indicated by research from the Alzheimer's Association.
These figures provide an indication of the importance of quality Philadelphia memory care for families such as yours. Receiving specialized care and assistance can play a big role in slowing down the decline of your loved one's cognitive abilities and can ensure they maintain their dignity long after they first receive a diagnosis.
What services are provided by quality memory care facilities in Philadelphia?
A quality memory care facility in Philadelphia can provide your loved one with access to 24/7 supervision and care to ensure their wellbeing and safety. They also have the opportunity to interact with staff and other residents, as well as partake in social activities and fitness programs that can improve the state of their mental health and overall quality of life. They can also benefit from programs aimed at assisting with cognitive stimulation and keeping their minds active, in addition to quality medical care and physical or rehabilitative therapy if needed. Philadelphia memory care can ensure that your loved one can age with their sense of self fully intact.
Memory care for seniors in Philadelphia
When you are no longer able to shoulder the burden of caregiving alone, Seasons is here for you. We know that the search for quality care can be overwhelming while simultaneously facing the reality of a deteriorating loved one. Have a look at our Philadelphia memory care reviews to make the process a little bit easier.