Find more resources in your city!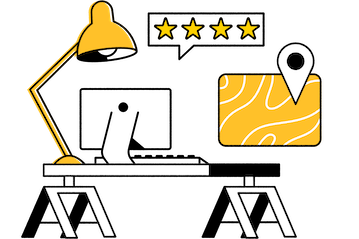 Start Exploring
Should your business be here?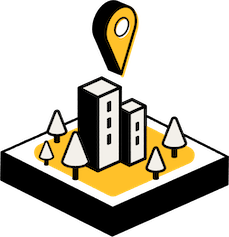 Add your business
How do I find the best memory care facilities in New York City?
Once you've reviewed our listings and found a few facilities that might be right for your loved one, it's time to schedule a visit. When you do, make sure to schedule it at a time that the residents are involved in activities so you can see what life is like for them. Request that you are able to view resident rooms and hallways so you can evaluate the cleanliness and neatness of the residence.
Ask a lot of questions. To start with, ask about the qualifications of all staff and volunteers who will be caring for your loved one, from the physicians down to the housekeeping staff. They should all have some degree of specialized memory care training. Make sure exits are monitored 24 hours a day. Find out how caregivers deal with the difficult behaviors that tend to come along with Alzheimer's and other forms of dementia. The more you learn about the facility, the more comfortable you will be trusting them with the care of your loved one.
Facts and trends in New York City memory care
What are the average numbers you should know as you search for memory care in New York City?
Another element of care that must be discussed is cost. You have to take into account the basic monthly fee and the level of care it pays for. Caring.com has provided the average monthly fee for the United States as a whole, for the state of New York, and for New York City specifically, as follows:
As you can see, memory care in NYC, on average, is much more expensive than care in the rest of the state and the country. This may be a consideration when you choose a New York City memory care facility. Also, check to see if the facility you choose works with any long-term care insurance policy your loved one has.
What percentage of users of long-term care, both in New York City and elsewhere, have Alzheimer's or another form of dementia?
People who suffer from Alzheimer's disease and other forms of dementia have a variety of living situations available to them, at least in the early years. The following chart from the Alzheimer's Association outlines what percentage of people who use various types of long-term care have Alzheimer's disease or another form of dementia.
Alzheimer's may take many years to progress to a point where a patient needs round-the-clock supervision. During that time, they may simply need to take advantage of home health services or adult day services. Once they no longer sleep through the night on a regular basis or begin to exhibit harmful behaviors, they will need a more comprehensive NYC memory care situation such as a memory care unit in an assisted living or nursing home.
What services are provided by quality memory care facilities in New York City?
One of the first expectations you should have of memory care in New York City is 24-hour care and supervision. That's because people who need this type of care have advanced to a stage of Alzheimer's where they can be a danger to themselves and others. Constant supervision provides them and their fellow residents with a greater degree of safety. Other services you can expect include medical management, nutrition meals, help with personal care, housekeeping services, and laundry services. Perhaps most importantly, you should make sure they will have daily memory-enhancing activities to keep them connected to the world as long as possible.
Memory care for seniors in New York City
The decision to seek memory care for a loved one with Alzheimer's can be heartbreaking. The transition isn't easy for your loved one or for you. At Seasons, we understand and we're here to help ease the transition for you. You can start by browsing our New York City memory care reviews today.