Find more resources in your city!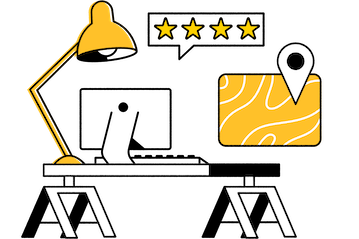 Start Exploring
Should your business be here?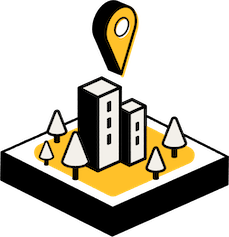 Add your business
How do I find the best memory care facilities in Milwaukee?
Our resources are a fantastic way to begin narrowing down your list of Milwaukee memory care facilities, but we recommend visiting your top choices in person to learn more about what they would be able to provide for your loved one. The majority of providers allow seniors and their family members to take a tour before they move in to help with the transition. Tours are also a great opportunity to ask staff about their training and experience. Many seniors with Alzheimer's and other dementias start exhibiting difficult behaviors, and you'll rest easier knowing that the facility's staff are equipped to handle them. Memory care science is constantly changing as well, so we recommend asking about ongoing training and continuing education programs to ensure that your loved one's caretakers are knowledgeable of all of the latest memory-boosting therapies. Finally, verify that your loved one will have access to medical care whenever they need it.
Facts and trends in Milwaukee memory care
What are the average numbers you should know as you search for memory care in Milwaukee?
The cost of a memory care facility in Milwaukee isn't always cut and dried, as some providers charge a base monthly fee plus optional surcharges for services that your loved one might need. The chart below uses data from Caring.com to compare the monthly cost of memory care in Wisconsin and the Milwaukee area to the national average:
Both Wisconsin and Milwaukee are a little more expensive than the national average, but that doesn't mean that your loved one will need to pay out of pocket. Long-term care insurance generally covers at least some of the costs. Rates are also subject to change, so be sure to ask how often a facility adjusts its pricing so that you can prepare.
Who are the caregivers for people with Alzheimer's in Milwaukee?
Many seniors with Alzheimer's or another form of dementia are cared for by a loved one, but this doesn't mean that their caretaker is physically up to or qualified to be taking care of them. The data below from the Alzheimer's Association reveals some fascinating facts about who is taking care of these seniors:
Facts About Caregivers of Alzheimer's and Dementia Patients
Caregivers Who Are Themselves Over Age 65
Caregivers Providing Assistance to a Parent or In-Law with Alzheimer's or Other Form of Dementia
Caregivers Supporting a Spouse with Alzheimer's or Other Form of Dementia
The majority of caregivers are taking care of a parent or in-law, potentially adding stress to a marriage or compromising the caregiver's quality of life. Professional memory care in Milwaukee ensures that seniors receive top-notch care without straining their family members, making it a great investment in your loved one's quality of life.
What services are provided by quality memory care facilities in Milwaukee?
While some Alzheimer's patients end up in assisted living or a nursing home, neither completely meets the needs of dementia patients. Dedicated Milwaukee memory care facilities provide 24-hour care, ensuring that your loved one does not accidentally leave a faucet running and flood their living quarters. Likewise, the staff at memory care facilities have specialized training that other long-term care facilities may lack. Memory care facilities also provide housekeeping services that dementia patients truly need such as laundry assistance, nutritious meals that follow any special diets your loved one is on, and assistance getting to doctor's appointments. Put simply, there is no better place for your loved one to be.
Memory care for seniors in Milwaukee
We know that you would prefer if your loved one could age in place, and honestly, we would too. Unfortunately, seniors with advanced Alzheimer's or another type of dementia often need more support than that to live safely. Our resources can help you find a great local facility, so why not start browsing them right now?