Find more resources in your city!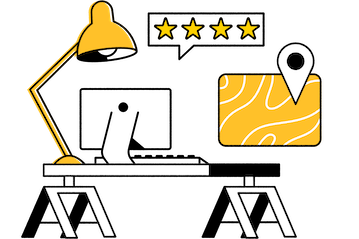 Start Exploring
Should your business be here?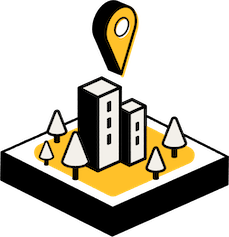 Add your business
How do I find the best memory care facilities in Miami?
Start by considering the specific needs of your loved one, such as whether they require supervision day and night or have chronic illnesses that need to be continuously monitored. It is essential that you visit all the facilities you are considering to see whether it can accommodate your senior's needs, what the rooms are like, what amenities are available, and whether the overall feel of the place is homelike or clinical and impersonal. Check whether your loved one will be able to enjoy outdoor spaces while staying safe and secure, as well as when and how meals are served and whether there is assistance for those that can't feed themselves. Ask whether the facility and staff have any relevant certifications and how they create and update care plans. It is important to assess the qualifications and training of staff and consider things like whether there is a high turnover rate and how well they know those that they care for.
Facts and trends in Miami memory care
What are the average numbers you should know as you search for memory care in Miami?
There are a number of factors to consider when evaluating your options for Miami memory care and an important one is cost. The cost of care will be influenced by the level of care and the specific services provided. The chart below illustrates the difference between the cost of memory care on a local, state, and national level:
Make sure to ask any potential memory care facility in Miami what the cost structure of the monthly fees are and what additional costs you can expect if the needs and circumstances of your loved one change. Don't forget to check whether there are any state or federal programs that can assist with the cost of care.
How many people aged 65+, including those in Miami, have Alzheimer's dementia?
According to research done by the Alzheimer's Association in 2021, there are millions of elderly people living with the disease in the U. S. and there are millions more who are taking care of them every single day. Although almost half of all caregivers feel that the help they provide is rewarding, it still comes at a cost: significant emotional, economic, and physical challenges.
As much as you love your aging senior, you don't have to carry the burden of ensuring their health, happiness, wellbeing, and safety alone. By handing the reins over to highly skilled professionals who specialize in memory care in Miami, you are not only making sure that your loved one gets the best care available but are also making sure that you both live fulfilling lives.
What services are provided by quality memory care facilities in Miami?
A quality memory care facility in Miami can provide a comfortable and home-like environment for your loved one that is designed with the particular needs and challenges of those with dementia and Alzheimer's in mind. They are able to enjoy socializing and interacting with staff and other residents when they feel up to it and those who are prone to wandering off can still safely take in sunshine and fresh air. Your loved one will also be able to access specialized care around the clock and get assistance with those things they can no longer do for themselves while still maintaining their dignity and enjoying their independence as much as possible. Caregivers are also trained to understand the complexities of these diseases and can handle the mood swings, memory lapses, and aggression that can often occur.
Memory care for seniors in Miami
When your loved one needs supervision and specialized care 24/7, the transition to a Miami memory care facility can be an emotional one. You can rely on Seasons to help you make the process easier for you and your loved one. Have a look at our Miami senior memory care reviews below: