Find more resources in your city!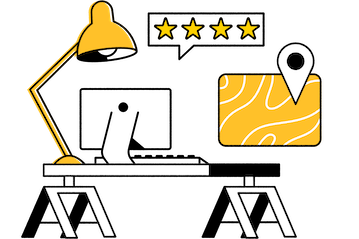 Start Exploring
Should your business be here?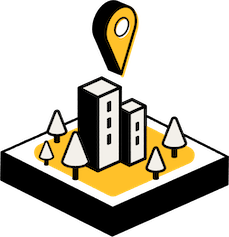 Add your business
How do I find the best memory care facilities in Louisville?
When you start looking at your options for Jefferson County memory care you could quickly become overwhelmed as there are quite a few options to consider. But making the right decision for your loved one is absolutely doable.
You should begin by honestly assessing what the older adult in your life needs from a memory care facility in Louisville. Are they someone who is going to require extra services like help with laundry and transportation Or will you be able to help them out with some parts of their life?
Once you understand what your loved one needs it becomes much easier to narrow down your initial list of contenders into a shorter list that's easier for you to work with. At that point, it'll be a good idea for you to go and visit some of your options for Louisville memory care in person. If you're able you should bring your loved one with you to get their feedback as well.
Facts and trends in Louisville memory care
What are the average numbers you should know as you search for memory care in Louisville?
The amount that you pay for Louisville memory care can vary based on factors like location, services provided, and staff qualifications. But it can be useful to get a baseline figure to compare your options against. With that in mind, take a look at the following table, which features data compiled by Caring.com.
Of course, you should keep in mind that these figures aren't necessarily reflective of what you will pay for memory care in Louisville or Kentucky. Your real cost for this service can be higher or lower than this baseline amount. It's why you'll want to be sure to do your research before making a selection.
Is the likelihood that a senior in Louisville will develop dementia increasing?
Alzheimer's is a disease that impacts millions of older Americans every year. And the data shows that it should only become more prevalent as the years go by. For example, take a look at the following table. It uses data from the Alzheimer's Association to project the number of Americans who will be impacted by Alzheimer's throughout each of the coming decades.
The data clearly shows a likelihood that more people will be impacted by Alzheimer's in the future than today. That's despite the fact that this disease already afflicts millions of older adults in this country. It suggests that, even if you don't need memory care today, you may very well need it in the future.
What services are provided by quality memory care facilities in Louisville?
Memory care facilities in the Louisville area provide a wide variety of services. Most offer 24 hour care and consistent access to staff members who specialize in the treatment of memory issues. Many will also provide memory enhancing therapies that attempt to reduce the impact that Alzheimer's and dementia have on your loved ones life.
Some facilities will also offer your loved one help with personal care transportation and other daily living tasks. You may have to pay more to get access to some of these services but the cost is often worth it to ensure the older adult in your life has easy access to everything they need.
Memory care for seniors in Louisville
Finding memory care support in the Louisville area is easier when you use Seasons. Our free resources can provide you with all of the information that you need to know before making a final decision about memory care for your loved one. Take a look when you're ready to get started.