Find more resources in your city!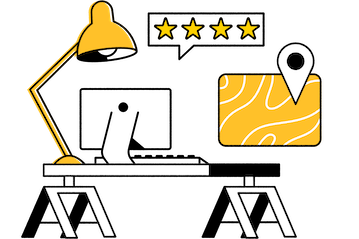 Start Exploring
Should your business be here?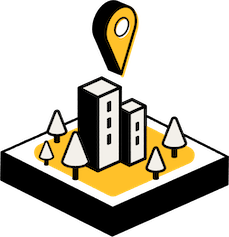 Add your business
How do I find the best memory care facilities in Los Angeles?
If you're looking for a memory care facility in Los Angeles, the process can feel overwhelming. But it's absolutely doable. The first step is figuring out what exactly your loved one needs in an LA memory care facility. Do they require specialized services? Or will a standard Los Angeles memory care facility work for them?
Once you've figured that out, you can begin filtering out options based on budget. This should leave with a list that's manageable enough to begin conducting in-person visits. These are important to do because they give you a better sense of what living in the facility will be like for your loved one.
You can also interview staff members and potentially even other families that have people living in the facility to understand exactly what it can offer the older adult in your life. Once you're down to a few options, let your older adult visit them so that they can tell you which they like best.
Facts and trends in Los Angeles memory care
What are the average numbers you should know as you search for memory care in Los Angeles?
As you consider your options for memory care in Los Angeles, the price of a facility will be one of the most important factors for you to consider. That's why we've included the following table. It tells you the average price of memory care in both California and Los Angeles with data collected by Caring.com.
The good news is that L. A. memory care isn't that much more expensive than the national average. That being said, the specific facilities that you're interested in may cost more or less than this depending on the services they offer. But you can use this as a baseline figure to guide you in your search.
What should seniors in Los Angeles know about the relationship between age and Alzheimer's?
Alzheimer's is a condition that affects many different older adults. But the research shows that a person's age impacts the likelihood that they will develop the condition. For example, take a look at the following table, which features data collected by the Alzheimer's Association. It shows exactly how age impacts Alzheimer's development.
As you can see, a person's risk of developing Alzheimer's goes up as they grow older, with those who are 85+ at the highest risk level for this disease. This data suggests that, even if you don't have a loved one who has Alzheimer's right now, you may in the future.
What services are provided by quality memory care facilities in Los Angeles?
You have a good amount of flexibility to find an L. A. memory care provider who can offer your loved one the specific services that they need to live an enjoyable life. For example, the majority of these providers will offer 24-hour care and access to medical personnel who specialize in the treatment of memory issues.
You can also find facilities that will help your loved one with personal care tasks, such as eating, dressing, and bathing. Some memory care providers will even offer services like transportation. Regardless of what you're looking for, the free resources on Seasons should help you find it.
Memory care for seniors in Los Angeles
Getting your loved one started with memory care could be just what they need to start having a happier, healthier aging process. So why wait? You can use the free resources on Seasons today to start researching your memory care options in the L. A. area and narrowing down your list.