Find more resources in your city!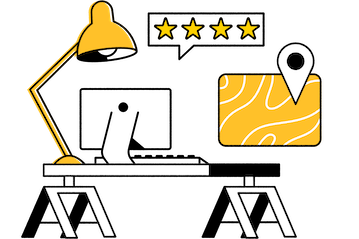 Start Exploring
Should your business be here?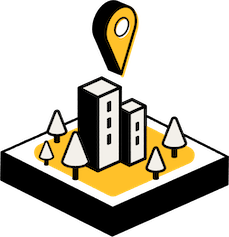 Add your business
How do I find the best memory care facilities in Hartford?
When you've chosen some options for a memory care facility in Hartford-New Haven, you'll want to visit and tour the facility. It's important to look for some particular qualities to ensure that your loved one will be in a safe environment that can provide effective care. For instance, you'll want to ask about the policies in place for dealing with dementia-based challenges, such as resisting care or aggression. The way they handle these situations will reflect their understanding of dementia.
Make a point of asking about the features and amenities that are available to the seniors in their care. Does the facility provide all meals and snacks for each day? Are there escorts available to assist seniors who need a hand while eating? Do they have access to fitness and wellness programs, as well as enrichment activities and memory-enhancing programs?
Other qualities to keep an eye out for with a memory care facility in Hartford-New Haven include safety features, such as alarms on emergency exits and keypad entry, the cleanliness of the halls and rooms, and the qualifications and training required for caregivers employed at the facility.
Facts and trends in Hartford memory care
What are the average numbers you should know as you search for memory care in Hartford?
Many factors can impact the costs of memory care in New Haven, which includes a basic monthly fee. For instance, the level of care offered can vary widely from facility to facility, leading to an impact on the monthly costs, as well as any additional costs that may occur as a result of medical care or anything else. The following chart displays Caring.com's assessment of the average cost of memory care nationwide, as well as in Connecticut as a whole and Hartford specifically.
When choosing a Hartford memory care facility for your loved one, it's important to ask questions about how frequently the monthly rate adjusts, if the facility requires a security deposit, and if they can collaborate with long-term care insurance policies. You'll also want to find out if any additional costs haven't been mentioned, beyond the basic fee.
How many people aged 65+, including those in Hartford, have Alzheimer's dementia?
Alzheimer's disease is a common form of dementia that affects a broad portion of the population. According to the Alzheimer's Association, by 2050, the number of people over the age of 65 with Alzheimer's dementia is anticipated to reach 12.7 million. The chart below is the latest information on the number of people who suffer from Alzheimer's aged 65 and older:
With the wide number of people affected by Alzheimer's, excellent New Haven memory care is a vital service that we strive to help others find. With quality care and assistance, your loved one can enjoy their life as they age without leaving their family concerned with the potential impacts of their memory challenges.
What services are provided by quality memory care facilities in Hartford?
Memory care facilities are residential spaces that are designed specifically for seniors with memory loss. Memory care in Hartford-New Haven offers key services that can allow the senior in your life to thrive as they age, which can differ greatly from other senior care services like assisted living. For instance, memory care facilities offer round-the-clock assistance and supervision, as well as specially trained staff members and memory-based therapies. These facilities can allow your family to rest easy without worrying that your loved one will leave the stove burner on or leave their home while in an episode. Your loved one can also receive meal and laundry services, medication assistance, and other forms of elder care that are geared towards various types of dementia.
Memory care for seniors in Hartford
When it comes to your loved one with dementia, you'll want to give them the services they need to feel confident and comfortable as they age. Ensuring that the senior in your life has qualified memory care assistance and support is an important component of the aging process. Seasons offers comprehensive listings on memory care in New Haven to help you get started with ease.