Find more resources in your city!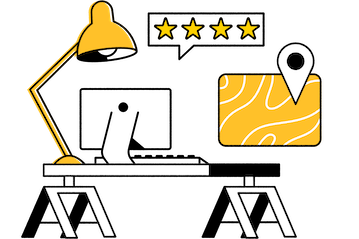 Start Exploring
Should your business be here?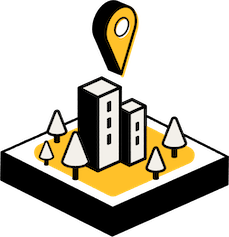 Add your business
What are the average numbers you should know as you search for memory care in Greenville?
Before you make any decision about your senior's memory care, you should have a good sense of what this type of care should cost in places like Greenville, New Bern, and Washington. We've included the data below to get you started. It's information you'll want to keep in mind as you go through this decision-making process.
Your charges for Greenville memory care can also vary based on factors like the company that you choose and the kinds of support that your senior needs. If they require more intensive care at a facility in New Bern or Washington, your costs may be higher. Or you may be able to save some money if they're still somewhat independent.
What should caregivers in Greenville know about the mental health impact of caring for a loved one with dementia?
Often, when a senior in the family has Alzheimer's or dementia, it becomes a loved one's responsibility to look after them. However, as you'll see below, caring for a senior with this condition can be challenging. You may be better off putting them into a memory care facility in Greenville, Jacksonville, or Morehead City.
| | | |
| --- | --- | --- |
| Emotional stress | Physical stress | Anxiety |
| 59% | 38% | 44% |
Another thing to keep in mind is that your family likely isn't trained in taking care of seniors with Alzheimer's and dementia. That means the quality of care that your older loved one receives from a family member is unlikely to be as high as it would be at a professional facility. Moving your senior into one of these facilities could be better for both you and them.
How do I find the best memory care facilities in Greenville?
Finding the right memory care facility for your aging loved one will help them get the best experience possible. You can begin that journey by doing some online research and comparing facilities based on factors like:
Proximity to your home
Price
Amenities
Experience of key staff members
And more
Once you've narrowed down your list of options, you can take tours through the remaining facilities with your senior loved one. This will give you both the opportunity to meet staff members, assess things like bed comfort, and gather the information that your family needs to make a final decision that works for everyone.
To benefit from having more detailed guidance, take a look at our comprehensive guide to choosing a memory care facility. It covers everything you need to consider before making a hiring decision.
Memory care for seniors in Greenville
Memory care facilities help older loved ones continue living fulfilling, healthy lives despite their diagnoses. If your senior has been struggling with Alzheimer's or dementia, then it may not be best for you or them to keep them at home for any longer. At the very least, it doesn't hurt to begin exploring your options for memory care in the Greenville area so that you both can get a sense of what's out there and how it can help your older loved one. You can take a closer look at the resources Seasons has compiled on this page to get started.