Find more resources in your city!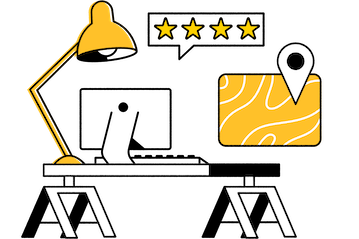 Start Exploring
Should your business be here?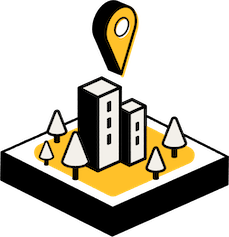 Add your business
How do I find the best memory care facilities in Detroit?
There are lots of different Detroit memory care options to choose from, which can make it tough to figure out the one that's right for your loved one. The first step in this process is understanding what the older adult in your life truly needs from a memory care center. Filtering based on things like services provided and cost can help you narrow down your options into a more manageable list.
After that, you will want to visit each memory care in Detroit provider in person if you can. This will give you a better sense of the strengths and weaknesses of each facility and the opportunity to have conversations with staff members. It's also a smart move to bring your loved one in to visit each of the treatment centers that you're considering. Doing this will make them feel like they're part of the process, which could increase their happiness with your final selection.
Facts and trends in Detroit memory care
What are the average numbers you should know as you search for memory care in Detroit?
Price is obviously one of the main factors that people think about when signing a loved one up for memory care. That's why we've included the following table. It uses data from Caring.com to show you the average price of memory care both in Detroit specifically and Michigan generally. Take a look.
undefined
As you can see, memory care in Michigan is just below the national average, but memory care in Detroit is higher. However, this extra cost will likely be worth paying if you live in Detroit because keeping your loved one at a facility that's nearby will allow you to visit them more often.
What should caregivers in Detroit know about the mental health impact of caring for a loved one with dementia?
Providing care to a loved one with memory problems can be challenging. That's why it may not be a good idea for you to assume this responsibility on your own. For example, take a look at the following list, which features data that was collected by the Alzheimer's Association in 2021.
Caregivers Report the Following Personal Impacts of Supporting Someone with Dementia
Emotional Stress
Physical Stress
Anxiety
This data shows that people who care for loved ones with memory problems can face numerous difficulties while doing so. Even though you want your loved one to have a happier aging process, you don't want to sacrifice your own happiness to provide that to them. It's another reason why a memory care facility could be the right choice for your family.
What services are provided by quality memory care facilities in Detroit?
The services that memory care facilities provide go beyond what's available through standard nursing homes. These residential treatment centers offer specialized care designed to meet the unique needs of individuals who are dealing with memory problems. This includes 24-hour supervision, memory-enhancing therapies, and access to staff with special credentials, among other things.
Many facilities will also help residents with daily living tasks like eating, dressing, and laundry. You may even be able to find treatment centers that can help you out with transportation. You can use Seasons to find providers that offer the specific services that you want to make sure your loved one is able to access.
Memory care for seniors in Detroit
Finding memory care for an older adult in the Detroit area doesn't have to be complicated. You can use the free resources above from Seasons to learn more about your options and to figure out which ones will be the best fit for your loved one.