Find more resources in your city!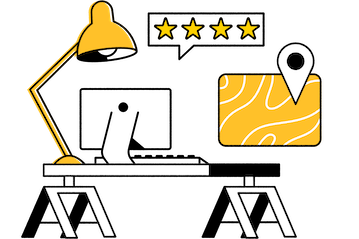 Start Exploring
Should your business be here?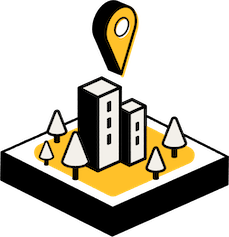 Add your business
How do I find the best memory care facilities in Dallas?
Once you have narrowed your list down to a few options for memory care in Fort Worth, start by considering the specific needs of your loved one. For example, do they need help with things like eating or getting dressed, or do they have chronic health conditions that require medication to be administered regularly. Take the time to visit potential facilities for memory care in Dallas-Ft. Worth to ensure they will meet the needs of your loved one. Check whether it is designed to accommodate the specific needs of someone with Alzheimer's and other dementias, what the living arrangements are, and whether the environment feels homelike or cold and impersonal. The availability of amenities and programs that are specifically tailored for enrichment and memory enhancement is something to consider, as well as the accessibility of medical care. Ask about the qualifications and training staff and caregivers have and the ratio of staff to residents. It is also very important to ask how staff are equipped to handle difficult behaviors common for residents in need of memory care.
Facts and trends in Dallas memory care
What are the average numbers you should know as you search for memory care in Dallas?
When evaluating your options for memory care, the cost is an important factor to consider. You should not overlook things like the level of care provided and various additional costs over and above the basic monthly fee. The chart below compares the average monthly cost for memory care in your city and state with the national average:
When assessing the cost of care for memory care in Fort Worth, make sure you clarify what exactly is included in the monthly fee and what services residents can expect to be provided with. It is also a good idea to ask whether there are any additional costs such as a deposit and whether the prices are adjusted annually.
Who are the caregivers for people with Alzheimer's in Dallas?
Research shows that more often than not, those tasked with the responsibility of caring for an elderly person with Alzheimer's are family members. Many loved ones, just like you, take on the role of the caregiver because they would like to keep their senior in a familiar setting at home, even when the decision comes at great cost to themselves.
Facts About Caregivers of Alzheimer's and Dementia Patients
Caregivers Who Are Themselves Over Age 65
Caregivers Providing Assistance to a Parent or In-Law with Alzheimer's or Other Form of Dementia
Caregivers Supporting a Spouse with Alzheimer's or Other Form of Dementia
Being the primary caregiver for your senior not only impacts your career, relationships, and finances but can also be emotionally and physically draining. Getting help with taking care of your loved one by relying on a memory care facility in Dallas-Ft. Worth is important to maintain health and wellbeing and enables you to make the most of those precious moments when they are lucid and acting like their old selves. That's why Dallas memory care is a great option for both you and your loved one.
What services are provided by quality memory care facilities in Dallas?
A memory care community is specifically designed for seniors who suffer memory loss and because of this, they can offer a better quality of life for your loved one. These communities usually have programs and activities that are aimed at providing memory enrichment and enhancement, as well as therapeutic programs to tackle the behavioral issues that are typical of seniors with Alzheimer's or other dementias. A memory care facility in Dallas would also be equipped to keep patients safe, such as enclosed courtyards and alarmed doors to help prevent them from wandering off. Staff and caregivers specialize in caring for seniors with memory loss so you can have peace of mind knowing that your loved one is receiving highly skilled care every day. There are countless benefits for your loved one when it comes to memory care in Dallas.
Memory care for seniors in Dallas
At Seasons we know that the decision to place your loved one in a memory care facility is a difficult and emotional one. That is why we are committed to making a challenging process a bit easier for you and your much-loved senior. Have a look at our Dallas memory care reviews to get started.