Find more resources in your city!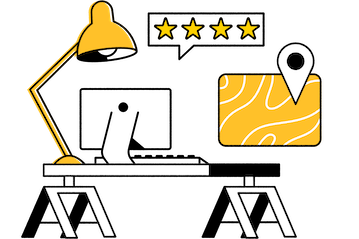 Start Exploring
Should your business be here?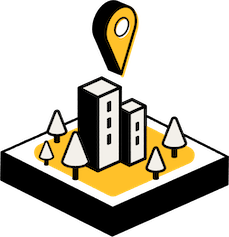 Add your business
How do I find the best memory care facilities in Cleveland?
Finding the best Cleveland memory care facility for your loved one is all about understanding their unique needs. For example, the older adult in your life may require special services, such as help with transportation. You can use requirements like these to narrow down your options until you have a more manageable list to work with.
After that, it will be a good idea for you to visit each Cleveland memory care option that you're considering in person. This is the only real way for you to get a feel for what living in the facility would be like for your loved one. These in-person tours will also give you the chance to speak with staff members and potentially even talk with families who are visiting their loved ones in the facility.
Finally, it's best to end your hunt with an in-person visit for the older adult in your life. This is the best way to ensure you find memory care in Cleveland that they'll be happy with.
Facts and trends in Cleveland memory care
What are the average numbers you should know as you search for memory care in Cleveland?
The amount that you pay for Akron memory care depends on a number of factors. But it can be helpful to know the average price of care costs in your area so that it's easier for you to identify value. The following data from Caring.com should help you figure this out.
As you can see, memory care in the Cleveland area is less expensive on average than it is in both Ohio and across the nation. But that doesn't necessarily mean that it's within your budget. You'll still want to be sure to do your research to make sure you're getting the best deal on memory care in Canton.
Is the likelihood that a senior in Cleveland will develop dementia increasing?
Memory problems impact millions of Americans every year. These problems not only affect the people who deal with memory problems themselves, but also their families. Unfortunately, the number of people who are diagnosed with Alzheimer's or dementia is projected to grow in the coming years. This data from the Alzheimer's Association confirms that.
This chart provides additional perspective into the increasing demand for memory care for issues like Alzheimer's and other forms of dementia. It indicates that even if you don't know someone who deals with these types of problems now, you very well might in the future. So learning more about memory care in Canton is never a bad idea.
What services are provided by quality memory care facilities in Cleveland?
Memory care facilities generally offer more services than traditional nursing homes do. They provide 24-hour supervision, constant access to specially-trained staff members, and memory-enhancing therapies, among other services. These ensure that the older adult in your life has the support that they need to live a fulfilling life with memory issues.
You can also find providers that offer additional services, such as help with transportation, meals, and laundry. You may have to pay a bit more to get your loved one set up in one of these treatment centers, but doing so could absolutely be worth it if it reduces your stress and increases their happiness.
Memory care for seniors in Cleveland
Memory care providers enable older adults who deal with issues like dementia and Alzheimer's to live healthy, happy lives. When you're ready to look into these facilities for someone who you care about, Seasons is here to help. Our free resources are all that you need to do your research and find the right choice for your loved one.