Find more resources in your city!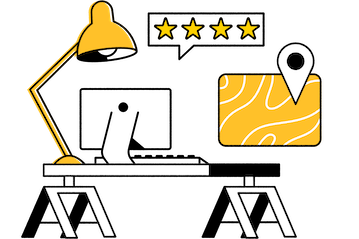 Start Exploring
Should your business be here?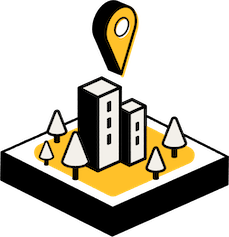 Add your business
How do I find the best memory care facilities in Charlotte?
You can and should use our resources to start looking into memory care in Charlotte, but we suggest visiting different facilities once you have a shortlist. Taking a tour is a great way to see what your loved one's experience will be like before you commit to anything. We also recommend talking to the caregivers about their qualifications, experience, and the ratio of staff to patients to ensure that your loved one receives all of the care that they deserve. If the senior in your life is exhibiting any difficult behaviors, you can even ask the staff how they will approach those specific issues.
You can also speak to current families who have loved ones in a facility, but bear in mind that their experiences may not align with your own depending on your loved one's needs. The more research you do, the more comfortable you will feel with your ultimate decision.
Facts and trends in Charlotte memory care
What are the average numbers you should know as you search for memory care in Charlotte?
We don't like to admit that cost is a key factor when choosing a memory care facility in Charlotte, but it is. Some facilities have a basic monthly fee and optional "extras" for an additional charge. The table below uses Caring.com data to provide a snapshot of the average cost of memory care nationally, in North Carolina, and Charlotte:
Insurance may cover some of the costs associated with Charlotte memory care, so be sure to ask providers what types they accept. We also recommend asking if a deposit will be required and how often the basic rate changes so that you and your loved one will know exactly what to budget for.
What percentage of users of long-term care, both in Charlotte and elsewhere, have Alzheimer's or another form of dementia?
We have an instinct to let our loved ones age in place for as long as possible, but Alzheimer's Disease or another form of dementia is often the impetus that forces us to look into 24-hour care. The table below uses statistics from the Alzheimer's Association to compare the percentage of dementia patients receiving different types of long-term care:
Unfortunately, many dementia patients aren't capable of safely aging in place even with support. We understand that moving into a Charlotte memory care facility is a difficult experience for many seniors and strive to make that process as smooth as possible. Ultimately, your loved one's safety should be your top priority.
What services are provided by quality memory care facilities in Charlotte?
Memory care differs from other forms of long-term senior care in several ways. First, the staff at memory care facilities have specific training to help them effectively manage Alzheimer's and other forms of dementia. They can offer memory-boosting therapies and ensure that patients take all medications as prescribed. All patients also receive 24-hour supervision and live in secure environments where they cannot accidentally hurt themselves or others. Your loved one will be provided with nutritious meals, laundry services, and incontinence care whenever necessary as well. Nursing homes and assisted living facilities don't always offer all of these services, making them poor choices if your loved one has dementia.
Memory care for seniors in Charlotte
Memory care is a big step for you and your loved one, and Seasons is here to help you navigate it. We know that it's sad when you realize that your loved one cannot live on their own any longer, but the right facility can help them make the most of their golden years.