Find more resources in your city!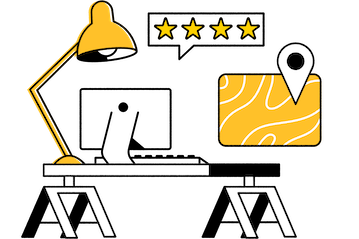 Start Exploring
Should your business be here?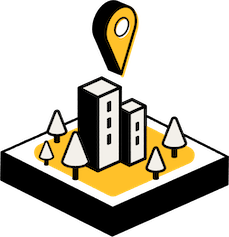 Add your business
How do I find the best memory care facilities in Baltimore?
Once you have chosen some options from our listings, visit each memory care facility. Take a tour, walk the halls, view the rooms, observe the activity on the unit, and ask questions of the caregivers. Ask if you can contact families of current residents to get an idea of how they feel about the facility, and of course, make sure that you're getting recommendations you can trust by asking whether they have a connection with the memory care facility. Evaluate the quality of care by learning about the qualifications and training the caregivers have. Learn the ratio of residents to caregiving and assisting staff and how many caregivers work during each shift. Ask how they handle difficult behaviors, which are common with Alzheimer's and other dementias.
The more you can learn about the Baltimore memory care services different facilities provide, the more comfortable you will feel when you make a final decision.
Facts and trends in Baltimore memory care
What are the average numbers you should know as you search for memory care in Baltimore?
basic monthly fee, but also the level of care provided and any additional costs that may occur. The following chart from Caring.com indicates the average monthly cost of memory care in the United States, in the state of Maryland as a whole, and specifically in the Baltimore metro area.
Other things to ask each potential memory care facility in Baltimore include how often the basic rate changes, whether there is a deposit required, and if the facility works with long-term care insurance policies. Finally, check to see if there are any charges or expenses that have not been mentioned and that are not covered by the basic monthly fee.
Who are the caregivers for people with Alzheimer's in Baltimore?
In the vast majority of cases, the care for seniors with Alzheimer's or another form of dementia falls to their family members. Most often, this means the patient's spouse, child, or in-law is acting as a primary caregiver. Caregiving is hard work, and providing proper, safe memory care at home can be challenging, to say the least.
Facts About Caregivers of Alzheimer's and Dementia Patients
Caregivers Who Are Themselves Over Age 65
Caregivers Providing Assistance to a Parent or In-Law with Alzheimer's or Other Form of Dementia
Caregivers Supporting a Spouse with Alzheimer's or Other Form of Dementia
Memory care for a family member can be a full-time job. If you are struggling to provide high-quality care to someone who needs special care, reach out for help. Investing in memory care isn't just helpful for your loved one, it can give caregivers much-needed assistance – and a welcome break from their duties.
What services are provided by quality memory care facilities in Baltimore?
A memory care community is a residential space that caters to the specific needs of seniors with memory loss. There are key services that make memory care facilities different from other types of senior care like assisted living and nursing homes. For example, memory care patients get 24-hour care and supervision, specialized staff, memory-enhancing therapies, a secure environment, and more. They may receive complimentary transportation and mobility assistance along with help with personal care. They also can expect to receive medication management, laundry service, nutritious meals, and incontinence care when necessary. Memory care provides many benefits to support the unique care needs of seniors with Alzheimer's or other forms of dementia.
Memory care for seniors in Baltimore
When it becomes time for your loved one to make the switch to 24-hour memory care, Seasons is here for you. We understand what a difficult transition it can be, both for you and your loved one. Browse our Baltimore senior memory care reviews and start the process with our assistance.