Find more resources in your city!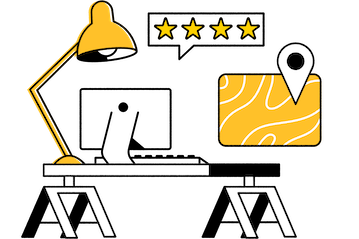 Start Exploring
Should your business be here?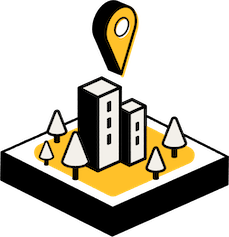 Add your business
How do I find the best memory care facilities in Atlanta?
Finding effective Atlanta memory care requires asking good questions and thoroughly investigating prospective facilities. If at all possible, tour each facility you are interested in, and ask questions about the training standards, hiring practices, and safety procedures. Additionally, visits allow you to examine the accommodations, including rooms and meal service.
Another important aspect to consider is that patients with Alzheimer's disease can exhibit difficult or extreme behaviors. Ask questions to learn about each facility's methods of dealing with such behaviors. Staffing practices, such as the number of staff on the floor at all times and the ratio of caregivers to assistant staff, are critical aspects to cover as well.
Because there are many elements that make for an effective memory care facility, don't be afraid to take the time to be thorough in your search. Finding a great facility for your loved one is a way to show you care and want to assist them as they age.
Facts and trends in Atlanta memory care
What are the average numbers you should know as you search for memory care in Atlanta?
If your loved one needs memory care, they are not alone. About seven out of ten adults over the age of 65 will need memory care at some point in their lives. Below is data comparing the cost of this type of care in Georgia and Atlanta along with the average cost across the nation.
As seen above, memory care in Atlanta tends to be cheaper than the national average. But no matter the price, having your loved one stay in a memory care facility with attentive, personalized assistance is worth it. Struggling with memory is very hard, but the support of trained caregivers can help your loved one experience more assured, comfortable aging.
Is the likelihood that a senior in Atlanta will develop dementia increasing?
As the United States population ages, more and more people are diagnosed with Alzheimer's and other forms of dementia. According to the Alzheimer's Association, about one in nine people over the age of 65 have Alzheimer's dementia. As the number of people diagnosed increases, finding quality memory care will become an increasingly pressing issue.
Finding adequate memory care is essential because caring for someone with Alzheimer's or other forms of dementia is often too big of a responsibility for one person to handle. In a professional facility, your loved one can receive round-the-clock care that is based on their particular progression in the disease. This allows you to focus on providing the love and support that only a loved one can.
What services are provided by quality memory care facilities in Atlanta?
In a memory care setting, your loved one will live in the facility. This allows caregivers and assistant staff to help them whenever necessary. In Atlanta memory care, your loved one will live in a setting that is designed to help those with various forms of dementia receive adequate nutrition, exercise, and healthcare. They don't have to worry about keeping track of taking medicines or other logistical concerns. Additionally, they can get help with mobility and transportation to allow them to experience a full life. The facility will help them with laundry, cleaning, going to the bathroom and bathing, as well as any other aspects of life where your loved one needs assistance.
Memory care for seniors in Atlanta
Finding memory care in Atlanta for your loved one is one of the best ways for you to help them age gracefully, even in light of a difficult diagnosis. We understand that you want your loved one to be safe and happy, and our free listings can help you find a great facility that meets their unique needs.