Find more resources in your city!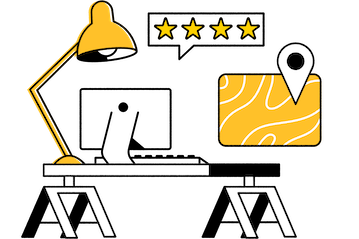 Start Exploring
Should your business be here?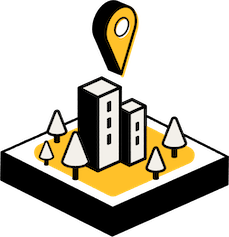 Add your business
What should caregivers in West Palm Beach know about the rate of elder abuse in the state?
Nobody wants to think of their loved one as a potential victim of elder abuse, and a care manager in West Palm Beach can help prevent that from happening. Florida is known for its senior population, which unfortunately means that elder abuse is more common in the state than elsewhere. The chart below illustrates just how prevalent elder abuse is:
These statistics are likely lower than the actual figures because elder abuse is chronically underreported. A Fort Pierce care manager can help you and your loved one avoid elder abuse while also setting up a plan in case something happens. For instance, a GCM can maintain open lines of communication with your loved one to ensure that they feel comfortable reporting any instances of physical abuse or missing funds from a retirement account.
How can a geriatric care manager in West Palm Beach help you navigate declining senior care staff?
A geriatric care manager in West Palm Beach-Ft. Pierce can mitigate the impact of reduced staff by facilitating communication between different caregivers to ensure that all gaps are covered. A West Palm Beach care manager can also connect your loved one with local resources that they otherwise may not realize are even available to get them the care they need.
How can I find a high-quality, compassionate geriatric care manager in West Palm Beach?
Finding a compassionate geriatric care manager in West Palm Beach is no easy task. The first step is making sure that any prospective care manager in Fort Pierce is experienced with any medical conditions that affect your loved one's needs. For example, cognitive decline demands special types of care that a senior with visual impairments or mobility problems may not need. Cost is also an important consideration since health insurance generally doesn't cover GCM services. Finally, personality is an important consideration for any potential West Palm Beach care manager as effective communication skills are a vital aspect of the job.
We know that it's a lot to take in and may feel overwhelming, so we've created a comprehensive guide to choosing a care manager to streamline the process. Our guide covers everything from how to choose an appropriate GCM to identifying when your loved one needs professional support, so be sure to take notes as you read.
West Palm Beach's best geriatric care managers
We understand that you don't get to spend as much time with the senior in your life as you'd like, and the last thing you want to do when you're together is talk about hiring a geriatric care manager in West Palm Beach-Ft. Pierce. Still, devoting some time to a difficult conversation today could improve your loved one's quality of life tomorrow. Please use our free resources to help you find a great GCM for your older adult.