Find more resources in your city!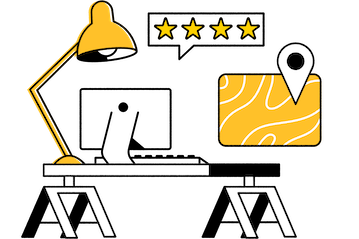 Start Exploring
Should your business be here?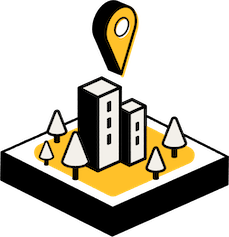 Add your business
What should caregivers in Tulsa know about the rate of elder abuse in the state?
Elder abuse is a problem everywhere in the United States, but it's especially prevalent in Oklahoma, as you'll see below. It's an issue that impacts seniors from all walks of life, financial backgrounds, and living situations. That's why it's important to be proactive about protecting your loved one from abuse, even if you don't believe that they face a serious risk of experiencing it.
It's impossible to predict elder abuse with 100% accuracy. That's why it's a smarter idea to have someone watching over your loved one who can report signs of abuse as soon as they occur. This is exactly what a Tulsa care manager can do for you. They're very familiar with the signs of senior abuse and will be able to help you stop would-be abusers in their tracks if they ever try to take advantage of your loved one.
How does caregiving affect family and friends who support loved ones in Tulsa?
Many family caregivers need to make sacrifices to look after older loved ones. But you may not need to do that any longer if you hire a care manager in Tulsa who can help. They can take over many of the responsibilities that you've had in relation to your senior's care plan.
Many informal caregivers make sacrifices in order to provide care
Had to give up a hobby or activity they enjoy
Had less time to sleep
You had less time with your children
Even though a care manager in Tulsa won't be able to do everything on their own, they can get you set up with providers who are able to help wherever you need it. Maybe you're tired of driving your senior around every day. Or perhaps you don't have time to help them out around the house as often as they need it. A care manager will help you solve situations like this.
How can I find a high-quality, compassionate geriatric care manager in Tulsa?
You'll want to do some research before hiring a geriatric care manager in Tulsa. Look up local providers and pay attention to points of differentiation in relation to factors like:
Pricing
Proximity to your senior's home
Years of experience
Areas of expertise
Online or word-of-mouth reviews
You may want to sit down with your senior at this point to discuss what features an ideal care manager would possess. Then you can use what you come up with to narrow down your list of options. Once you have a list of finalists, you can interview them in person and ask for referrals to make your final decision. We've also put together a
comprehensive guide on choosing a geriatric care manager
that offers more detailed instructions on this process.
Tulsa's best geriatric care managers
Getting your senior set up with a geriatric care manager will help them get more out of their golden years. A care manager can ensure your loved one always has access to the right kinds of support. They can also help your family manage crises and coordinate care. The net result is a more pleasant aging experience for everyone. So why not get started today? The easiest way to do so is by taking a closer look at the resources on Seasons.