Find more resources in your city!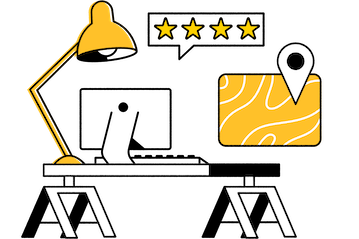 Start Exploring
Should your business be here?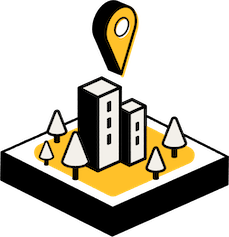 Add your business
What should caregivers in Sioux Falls know about the rate of elder abuse in the state?
One reason to hire a Sioux Falls care manager is if you're concerned about elder abuse. As you can see below, it impacts older adults throughout the state of South Dakota. Hiring a Sioux Falls care manager won't eliminate your senior's risk of experiencing abuse entirely, but it can help you spot the earliest signs of this faster so that you can take action right away.
Elder abuse happens in many different shapes and forms. It can be financial scamming, mental abuse from caregivers who ignore their seniors, and more. Having a skilled geriatric care manager in Sioux Falls on your side will help you protect your older loved one from all of the different types of treatment that they may encounter from the people who are supposed to be watching over them.
How does having a geriatric care manager affect seniors' care in Sioux Falls and beyond?
Geriatric care managers help families provide their seniors with better overall medical care. This can have major impacts on how often your senior has to visit the hospital, as shown below. With fewer trips to the hospital, your senior will be able to spend more time enjoying their golden years to the fullest and less time having to worry about their health.
Seniors who receive care by specially trained geriatric care managers, had reduced hospitalizations.
Fewer emergency room admissions
Fewer hospitalizations
Fewer hospitalizations within 30 days
A care manager in Sioux Falls, Aberdeen, or Brookings can't guarantee a healthy future for your aging loved one, but they can help them get to medical appointments more often, take their prescriptions more consistently, and communicate with health care professionals in better ways. These improvements can all add up to have an impact on the quality of care that your older loved one receives.
How can I find a high-quality, compassionate geriatric care manager in Sioux Falls?
If you want to hire a care manager, it's best to begin with some online research. You can start by looking up providers' websites and evaluating them based on the factors that matter most to you. This may include:
Pricing
Area of expertise
Years of experience
Education
Proximity to your home
Online customer reviews
And more
After you've taken all of that in, you should be able to narrow down your list to a few finalists who you can interview in person with your senior. This should help you learn more about each professional's communication style and personality so that you can make a final decision based on what's best for your family. We've also put together this comprehensive guide on choosing a geriatric care manager that you can use to get the information needed to make a more informed hiring decision.
Sioux Falls' best geriatric care managers
A care manager in Sioux Falls will help to oversee every aspect of your senior's care so that you no longer need to do it on your own. That can lead to better health outcomes for them and more time for you to focus on the other important parts of life. So why wait? Take a closer look at the free resources Seasons has compiled on this page to get started.