Find more resources in your city!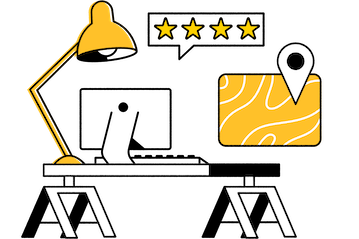 Start Exploring
Should your business be here?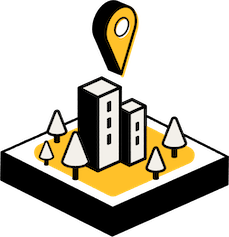 Add your business
What should caregivers in Pittsburgh know about the rate of elder abuse in the state?
A Pittsburgh care manager is a geriatrics expert who is able to assess the needs of older individuals and set them up with the proper services. Usually having a background in social work or nursing, GCMs are fluent in navigating the senior care system, and they can monitor the execution of a care plan to make sure everything is running smoothly. They can also step in when something is off, like being on the lookout for elder abuse. Here are some elder abuse numbers for Pennsylvania:
If a senior in your care should be unfortunate enough to become a victim of elder abuse, their GCM can step in and take charge of the situation. They'll advocate for the senior and ensure their rights are protected. As with any outsourced care, you'll need to make sure you can trust your GCM too, so check with their references and verify the accuracy of their credentials.
How do seniors in the US and Pittsburgh feel about support for chronic conditions?
A Pittsburgh care manager has expertise in many areas, and coordinating care for seniors with chronic conditions can be one of them. These elderly adults may need special accommodations or additional services, and that can be harder for an informal caregiver to coordinate. A recent survey of people with chronic conditions tells us more about these challenges:
Feel that their health care providers did not communicate well with each other
Believe that this had had a negative impact on their health
Cite a lack of coordination in their care transitions
A senior does not need to have a chronic condition to experience these problems. These survey results are also indicative of what many seniors go through navigating the senior care system. A GCM can rely on their knowledge of the industry and experience in the local market to set up the best plan with the right providers to avoid these problems as much as possible.
How can I find a high-quality, compassionate geriatric care manager in Pittsburgh?
If you're ready to find a geriatric care manager in Pittsburgh, keep in mind that finding a good match is crucial. You'll have to do your homework to match your senior with the right GCM for their needs. This means considering a lot of factors, like how the senior and the GCM interact on a personal level so trust can be established. If the senior has any special needs like memory care for dementia, a GCM should be well-versed in these types of services and the local options available.
To help you manage the search process, Seasons has developed a complete guide for choosing geriatric care management. You can refer to this guide as you ask questions to a prospective GCM and talk to the senior about using an expert to build their care plan.
Pittsburgh's best geriatric care managers
Finding a care manager in Pittsburgh can go a long way in improving outcomes for seniors. A skilled GCM can use their expertise to coordinate the proper services and plan for the future so the senior's aging experience can run as smoothly as possible. Take a look through our listings to start finding a GCM today.