Find more resources in your city!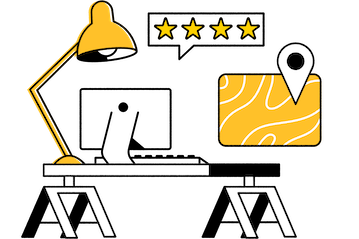 Start Exploring
Should your business be here?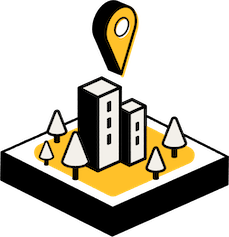 Add your business
What should caregivers in Miami know about the rate of elder abuse in the state?
One of the most important roles of a geriatric care manager in Ft. Lauderdale is protecting seniors from elder abuse. Elder abuse is disgustingly common and can take many forms, and you might miss something if you don't know what to look for. A Miami care manager can leverage their expertise to flag anything suspicious. The data below highlights how prevalent elder abuse is in the state of Florida:
In the unfortunate situation that your loved one is a victim of elder fraud, a care manager in Miami-Ft. Lauderdale can alert you and bring in legal counsel to resolve the situation. Of course, a care manager in Miami can also take proactive steps to protect your loved one by encouraging them to keep financial records hidden when caregivers are around and encouraging them to speak up when something is amiss.
How do seniors in the US and Miami feel about support for chronic conditions?
Feel that their health care providers did not communicate well with each other
Believe that this had had a negative impact on their health
Cite a lack of coordination in their care transitions
Lack of medical care coordination can have dire consequences, and you probably lack the required expertise to fill that role yourself. A geriatric care manager in Miami can make sure that all of your loved one's doctors are on the same page so your loved one gets the outstanding medical care they deserve.
How can I find a high-quality, compassionate geriatric care manager in Miami ?
There are many things to consider when choosing a Miami-Ft. Lauderdale care manager, including the specific services your loved one needs, cost, availability, personality, and more. For example, a patient with impaired vision would require assistance that a senior with good eyesight may not. If your loved one can't see very well, they should choose a GCM who has worked with similar patients before. Likewise, health insurance providers (including Medicare and Medicaid) generally do not cover GCM services so you'll have to find a provider who fits your budget.
It's a lot to think about and you don't have to do it alone. Seasons has put together a comprehensive guide to choosing a care manager that helps with everything from when to bring in a GCM to how to find a qualified candidate.
Miami 's best geriatric care managers
Choosing a GCM is a big decision that should not be taken lightly, and Seasons provides the free resources you need to get started. We can also help you find local dialysis facilities, senior transportation services, nursing aides, adult day care, and more to help your loved one make the most of their retirement years. Please use our resources today.