Find more resources in your city!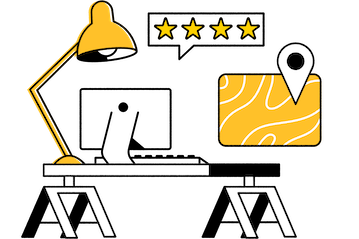 Start Exploring
Should your business be here?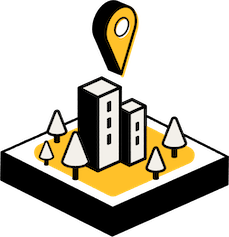 Add your business
What should caregivers in Honolulu know about the rate of elder abuse in the state?
A major concern many caregivers have when entrusting the care of their aging loved one to another person or service is the possibility of elder abuse. In America, approximately one in 10 people aged 60 and older have experienced elder abuse. The following data highlights the reports of elder abuse in Hawaii:
With so many seniors experiencing elder abuse in their lifetime, caregivers should take as many steps as possible to protect their loved one. Working with a care manager in Honolulu can help make sure your senior does not encounter abuse. GCMs work hard to find get your older adult the best care possible, whether they work to find a care facility with a great reputation or help with managing a dispute within the family.
How can a geriatric care manager in Honolulu help you navigate declining senior care staff?
An aging senior often has mobility or cognitive issues that can make it difficult to manage daily tasks. While family members often serve as caregivers to their aging loved ones, they aren't always available to help. In this scenario, professional care workers can usually assist. But the following data shows a projected decline in the supply of direct care workers:
With the number of direct care workers available to help the elder population expected to continue its decline, it's important for seniors to have access to as many care options as possible. A care manager in Honolulu is a fantastic resource for older adults in this circumstance. They can do the legwork of finding workers available to assist with your senior's specific needs.
How can I find a high-quality, compassionate geriatric care manager in Honolulu?
If you have never searched for a geriatric care manager in the past, you might be unsure of how to find a qualified Honolulu care manager. Before reaching out to GCMs, you'll want to find out all of your senior's needs. Do they desire help with getting to doctor's appointments? Could they benefit from emergency management? Is it necessary that your loved one be placed in a long-term care facility? Finding out the types of care your older adult needs can help you pinpoint a GCM with the expertise to help.
You can also ask around for recommendations from people who have already worked with GCMs. Checking online for reviews is also helpful. When searching for a geriatric care manager in Honolulu, you'll want to find one who has your senior's best interests at heart. Learn more about when to know that a geriatric care manager is needed and how to select the right one for your loved one by consulting our comprehensive guide on choosing a geriatric care manager.
Honolulu's best geriatric care managers
It's not easy as a caregiver to manage a loved one's senior care, particularly when it comes to finding resources, assisting with daily tasks, and coordinating medical care. A geriatric care manager in Honolulu can do this and much more in a timely and effective manner. Let Seasons help you find a GCM to address your senior's needs. Review our free Honolulu geriatric care manager resources above to start your search today.