Find more resources in your city!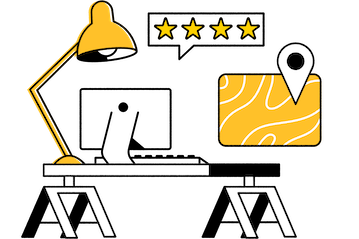 Start Exploring
Should your business be here?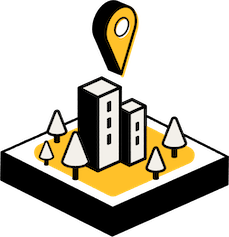 Add your business
What should caregivers in Hartford know about the rate of elder abuse in the state?
A care manager in Hartford-New Haven is able to assess the needs of a senior and coordinate the services that are right for them. They are also able to monitor the senior on a regular basis to ensure that everything is going smoothly. One of the things that they will look out for is signs of elder abuse. Here are some Connecticut elder abuse statistics:
A Hartford care manager can be a great advocate. They know how to navigate the system and act as a liaison on behalf of the senior with care facilities, elder law representatives, and government agencies. You will want to make sure that you have a GCM that you feel is trustworthy should this need ever arise, so be sure to look at their credentials and check with the references.
What services do geriatric care managers in Hartford provide?
There was a lot that a geriatric care manager in Hartford-New Haven can do, and services may vary from one individual to another. Primarily, their role is to look out for the best interests of the senior and set them up with services based on their needs. Here are some of the common services that a Hartford geriatric care manager may be able to do:
What services do geriatric care managers provide?
Crisis management (for crises like emergency hospitalization)
Coordinate medical services
Filling in for family caregivers at doctor appointments
Make home visits and suggest needed services
Locating community resources
Moderating or solving family disputes
When you are considering a care manager in Hartford-New Haven, ask about the services that they offer and make sure that they align with your needs. Bear in mind that the services of a GCM are less likely to be covered by insurance, and they are not covered by Medicare. But the value that they offer can be immense.
How can I find a high-quality, compassionate geriatric care manager in Hartford?
When you are trying to decide on a geriatric care manager in Hartford-New Haven, there are a number of factors you will need to consider to make sure that a GCM is a good fit for you and the senior in your care. For example, you and the senior will be entrusting the GCM with decisions about the senior's care, so you'll want to make sure that both you and the senior find them knowledgeable and trustworthy. You may also need to make sure that they have the right experience for the senior's needs if they have a chronic medical condition or conditions of dementia such as Alzheimer's.
To help you make the right decision, Seasons put together a complete guide for picking a geriatric care manager. This guide will give you more information about what questions to ask, what factors to consider, and ways that you can talk with the senior about outsourcing their care decisions to an expert.
Hartford's best geriatric care managers
Once you find a New Haven or Hartford care manager for the senior in your life, you may find that the quality of their care increases. GCMs are experts who know how to navigate options and identify what is right for a senior. They will also relieve the burden on you as a caregiver in making care choices. Get started finding a GCM today with our helpful local listings.