Find more resources in your city!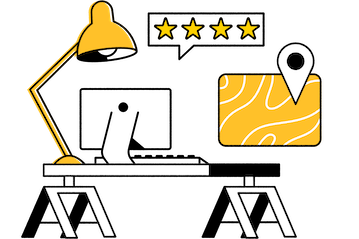 Start Exploring
Should your business be here?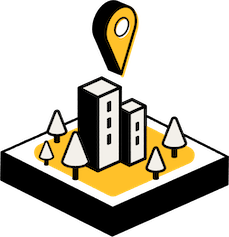 Add your business
What should caregivers in Charleston know about the rate of elder abuse in the state?
As you'll see below, elder abuse is a problem both in West Virginia and the United States as a whole. But some forms of it can be difficult to spot. For example, things like psychological and financial abuse may not be apparent until your senior has already been severely impacted by them.
Hiring a geriatric care manager in Charleston could help to keep your loved one safe from all of the different forms of abuse that they may encounter. A care manager in Charleston will watch over your senior so that you don't have to worry as much about doing it yourself. They'll also be a single point of contact for your loved one to reach out to, no matter what kind of support they need.
How can a geriatric care manager in Charleston help you navigate declining senior care staff?
It's an unfortunate reality that the number of senior care workers is steadily declining, as you'll see below. This can make it difficult to find qualified providers who can support your senior in all of the different ways that they need it. Hiring a Charleston care manager may be just what you need to solve that issue.
Your care manager in Charleston will be an expert on every aspect of senior care. They'll also be extremely familiar with all of the different providers in your area. That makes them an excellent resource for dealing with declining care worker ratios. With a Charleston care manager, your senior will be able to make the most of the opportunities that are available.
How can I find a high-quality, compassionate geriatric care manager in Charleston?
If you're ready to find a Charleston or Huntington care manager, it's smart to begin by sitting down and writing out all of the features you would like to find in whomever you hire. For example, your senior might have preferences about:
Qualifications or years of experience
Areas of expertise
Proximity to their home
Pricing
Personality and how they mesh with your senior
Armed with that information, you can narrow down your list to a more manageable level. Then you can start reaching out to the remaining candidates directly to get a better sense of what it would be like to work with them. It can be helpful to ask for references from existing clients as well.
If you're looking for more detailed guidance, take a look at our comprehensive guide on choosing a geriatric care manager to learn more.
Charleston's best geriatric care managers
Your senior deserves to enjoy their golden years in health and happiness. But they may need many kinds of support to make this happen, and it can be challenging to oversee all of that on your own. Hiring a geriatric care manager is a great solution. Your loved one will have an expert in their corner who can help with every aspect of their care, which can ease your mind as well.
So why wait? Get started today by taking a closer look at the resources on Seasons.