Find more resources in your city!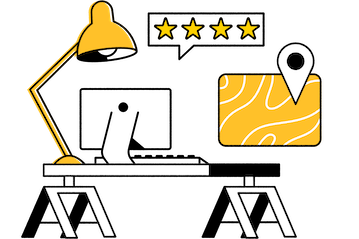 Start Exploring
Should your business be here?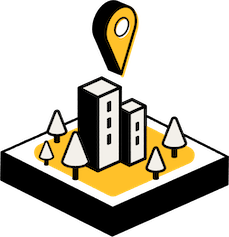 Add your business
How much does mobile IV therapy cost in Waco?
The cost of mobile IV therapy can vary depending on your loved one's location, the treatments they need, and how frequently they need the treatments. When considering a particular agency, make sure you understand any special fees or charges based on the type of treatments they receive, not just the base price. This Cost of Care Survey from Genworth can give you more information about pricing in Texas.
$

15,514

is the minimum cost of home/mobile IV therapy in Texas
$

24,036

is the average cost of home/mobile IV therapy in Texas
$

34,004

is the maximum cost of home/mobile IV therapy in Texas
While many private insurers will not cover in-home IV therapy in Waco, Medicare can help with the cost if the treatments are prescribed by a doctor. It is important to remember that some of what you are paying for with in-home IV therapy is the feeling of security and familiarity that these treatments can provide. Additionally, without having to worry about transporting your older adult to and from treatments, in-home therapy can be a significantly more convenient option.
What should seniors in Waco know about IV iron therapy?
Iron is an important nutrient that plays a vital role in your loved one's blood supply. Without iron, the body cannot produce enough red blood cells and cannot circulate oxygen sufficiently. IV therapy can produce excellent results for your loved one's energy and health. Data from the NCBI can give a more detailed picture of the effects of iron IV therapy.
Setting your older adult up with IV iron infusions at home in Waco, Temple, or Bryan can help them to stay independent while getting the treatments they need. In addition to IV treatments, your senior can receive antibiotics or other medicines in their home. They can even receive chemotherapy in some cases. Because these types of treatments can take a lot of time and energy, doing them in the home can help your senior recover more quickly and feel more at ease.
How can I find certified mobile IV therapy in Waco?
When you look for in-home IV therapy in Waco, consider what your older adult's needs are. Whether they need IV fluids, antibiotics, iron infusions, or other treatments, will impact the agencies you contact. Make sure any agency can address all their medical needs while fitting your loved one's budget. Another element to consider is how an agency treats your senior. Because a vital part of in-home IV therapy is your loved one's comfort, finding an agency that treats them with the respect and dignity they deserve can have a significant impact on their experience.
Finding mobile IV therapy for seniors in Waco can be easier when you use our comprehensive guide to finding mobile IV therapy. This guide can give you more information about mobile IV therapy as well as factors to consider as you look for an agency.
Waco's best in-home IV therapy
Finding mobile IV therapy in Waco can help your older adult age in place as healthily as possible. You can also feel confident that your senior is getting the medical care they need without having to be transported to and from appointments. The listings and guides from Seasons can make the process of finding a great agency smoother.