Find more resources in your city!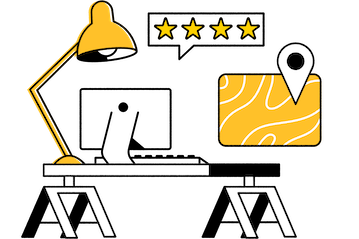 Start Exploring
Should your business be here?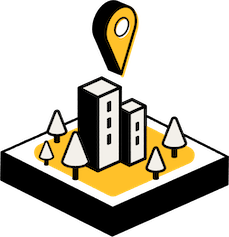 Add your business
How much does mobile IV therapy cost in Tyler?
Mobile IV therapy in Tyler can cost upwards of $340 per session, but a recent survey confirmed that the average cost for this treatment option is about $240 in Texas. You should know that not only is in-home IV therapy in Tyler more convenient and comfortable compared to IV therapy in hospitals, but it is also becoming more affordable.
This is part of a larger trend that reflects the growing senior population in the United States and the increased demand for services like in-home IV therapy in Tyler. With so much demand for these services, new companies are stepping forward to fill gaps, giving consumers plenty of options. Not only that, but competition between these new companies lowers prices for seniors and their caregivers.
How many in-home care agencies offer mobile IV therapy in Tyler?
With all that said, most home care agencies do not offer services like IV hydration or IV antibiotics at home in Tyler. In fact, a recent study found that just over one-quarter of home care agencies offer these services, with most focusing more on things like skilled nursing or speech therapy.
The good news is that you don't need to waste your time calling or emailing home care agencies to ask them whether they offer services like IV iron infusions at home in Tyler. Instead, you can simply take advantage of the many online resources available to you. For example, Seasons' online listings clearly state whether a particular home care agency in your area offers mobile IV therapy for seniors in Tyler, allowing you to move forward with confidence.
How can I find certified mobile IV therapy in Tyler?
One of the best starting points is to read online reviews left by other caregivers. This gives you a sense of whether a home care agency in your area is truly reliable, and whether other seniors have had positive experiences with them. Seniors' online listings often feature these caregiver reviews, allowing you to make an informed decision. When searching for services like IV fluids for dehydration for seniors in Tyler, you should also consider various funding assistance options such as Medicare or Medicaid. This form of coverage can allow you to afford IV therapy that would otherwise be unfeasible.
Check out our comprehensive guide to finding mobile IV therapy for more guidance on this important decision.
Tyler's best in-home IV therapy
Finding effective in-home IV therapy may be much easier than you think, and the reward for choosing this care option can be tremendous. Receiving potentially difficult treatments like chemotherapy in the comfort of your own home is always easier, and your senior may feel a sense of encouragement and optimism about their future as a result. Browse Seasons today and find plenty of local options nearby.