Find more resources in your city!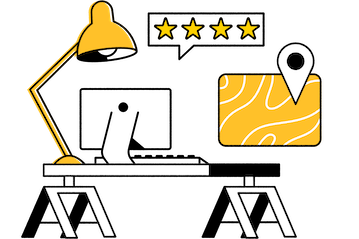 Start Exploring
Should your business be here?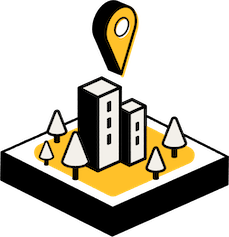 Add your business
How much does mobile IV therapy cost in the Quad Cities?
The cost of in-home IV therapy in the Quad Cities depends on several variables like how often your senior needs treatment, what kind of treatment they are receiving, and any applicable deductibles and copays in their insurance policy. Fortunately, you can get a rough idea of what in-home IV therapy might cost by looking at a range of prices in the area, and Genworth has already gathered the data for Iowa residents:
$

15,157

is the minimum cost of home/mobile IV therapy in Iowa
$

22,574

is the average cost of home/mobile IV therapy in Iowa
$

30,985

is the maximum cost of home/mobile IV therapy in Iowa
You shouldn't assume that your elderly loved one's insurance will pay the whole bill either. Medicare pays for any mobile IV therapy for seniors in the Quad Cities if it was prescribed by a physician, but your senior is probably on their own if it wasn't. Furthermore, your older adult will need a Medicare Supplement Plan as well if they want Medicare to foot the entire bill. Private insurance carriers vary widely in what they cover, so read your senior's policy carefully to determine what they can get.
What should seniors in the Quad Cities know about IV chemotherapy treatments?
In-home IV therapy in Rock Island, Bettendorf, Moline, and Davenport is frequently backed by outstanding nurses and consultants who do everything they can to ensure that seniors understand all of the details regarding their treatments. The data below highlights how many seniors receiving IV chemotherapy at home received different types of support:
Other forms of mobile IV therapy are backed by similar statistics, so your senior can dictate their own schedule whether they are receiving IV fluids for dehydration for seniors in the Quad Cities or another type of intravenous therapy. It's the best way to help them age in place successfully and enjoy their retirement years.
How can I find certified mobile IV therapy in the Quad Cities?
Locating the best mobile IV therapy in the Quad Cities begins by identifying your older adult's particular needs. You want to start by verifying that every therapist you're considering holds a valid Iowa license. Next, dig into each candidate's experience, looking for expertise working with the 65+ population and the specific IV drip your aging loved one needs. For instance, an expert in IV antibiotics may not be the right choice to administer IV iron infusions at home in the Quad Cities. Communication skills are also very important, so we recommend introducing your senior loved one to potential caregivers to ensure they can establish a positive working relationship. Conducting a formal interview is also a good idea.
Our comprehensive guide to finding mobile IV therapy contains more insight on how to find a therapist, so look it over with your senior when the opportunity presents itself.
the Quad Cities' best in-home IV therapy
Whether your senior needs IV antibiotics at home in the Quad Cities or another form of intravenous therapy, mobile IV therapy is a safe and effective way for them to get the treatment they need without uprooting their lives. Seasons provides all of the free resources you need to commence your search for a licensed therapist.