Find more resources in your city!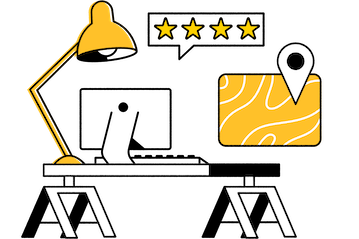 Start Exploring
Should your business be here?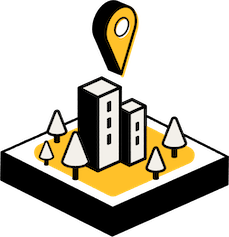 Add your business
How much does mobile IV therapy cost in Fresno?
Multiple variables contribute to the cost of in-home IV therapy in Fresno, including what type of fluids a patient needs and the particulars of their health insurance policy, but many people find mobile IV therapy more affordable than they initially expected. The information below reveals a range of prices that patients may pay in California:
$

16,650

is the minimum cost of home/mobile IV therapy in California
$

25,978

is the average cost of home/mobile IV therapy in California
$

39,910

is the maximum cost of home/mobile IV therapy in California
Those prices are a little higher than the national average, but the convenience of home IV treatments is more than worth it. Insurance can also help many seniors pay for mobile IV therapy in Fresno. Private companies are all over the map when it comes to paying for IV therapy, so look over your loved one's policy to see what might be available to them. Medicare generally pays for much of the cost of IV treatment prescribed by a doctor, though older adults without a prescription are usually on their own.
How do seniors in Fresno feel about in-home IV therapy vs. outpatient treatment?
You might think that patients would get better care if they receive IV treatments in a skilled nursing facility instead of at home, but patient satisfaction surveys frequently indicate that the opposite is true. The data below compares the quality of care patients received at home to a skilled nursing facility, with all respondents receiving both types of care:
Judging from this data, IV antibiotics at home in Fresno are preferable to receiving facility care even before you consider the convenience of home treatments or the generally more affordable price point. Mobile IV therapy for seniors in Fresno and nearby cities like Visalia doesn't have to involve antibiotics either, so you can consider it for everything from chemo to dehydration.
How can I find certified mobile IV therapy in Fresno?
Choosing the right in-home IV therapy in Fresno requires doing a little bit of research. First, make sure that any candidate you're considering holds a valid license in California. Next, verify that they have expertise in the specific type of IV your senior needs. An expert in antibiotics should not administer IV iron infusions at home in Fresno no matter how similar the procedures might appear to be on the surface. Perhaps most importantly, interview potential caregivers with your older adult and take note of the rapport that develops between them. If they don't seem to be able to communicate easily, problems may arise when discussing their care. Our comprehensive guide to finding mobile IV therapy includes more practical tips, so read it over with your loved one as soon as you can.
Fresno's best in-home IV therapy
Your elder loved one might not want intravenous therapy, but they may become more accepting once they realize the benefits it can offer and how convenient mobile IV therapy has become. Finding an in-home IV therapist can be challenging, but Seasons provides free resources like local listings to make your search a little easier. We'll provide whatever resources seniors need to help them access the care they need to age with grace!