Find more resources in your city!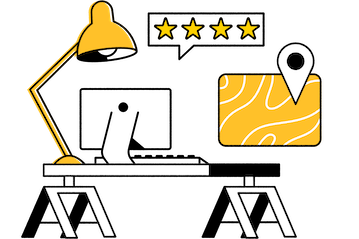 Start Exploring
Should your business be here?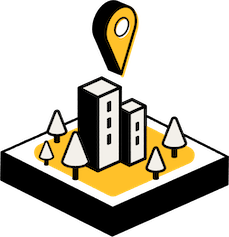 Add your business
How much does mobile IV therapy cost in Erie?
As you investigate in-home IV treatments, it is important to understand the factors that can affect the price. Your older adult's location, medical needs, and the frequency with which they need treatments can all play a role in what you pay. The Centers for Medicare & Medicaid Services provide more information about pricing for mobile IV therapy in Pennsylvania.
Make sure you have a clear understanding of any fees, perhaps for treatments like IV antibiotics at home in Erie, beyond the base price for any prospective agency. Likewise, look into whether your older loved one's insurance or Medicare will cover some of the cost. In most cases, private insurers will not, but Medicare usually will if the treatments are prescribed by a doctor.
How many in-home care agencies offer mobile IV therapy in Erie?
While in-home therapy can be a valuable addition to your older adult's care plan as they age in place, not all agencies provide it. If your older loved one needs other forms of in-home medical care, make sure to find out which agencies have IV therapy as an option. This report gives more data about the offerings that are available from home care agencies.
The effort to find an agency that offers mobile IV therapy in Erie is worth it. These treatments can help older adults feel more comfortable with treatments that are physically and emotionally exhausting, like chemotherapy. Likewise, they eliminate the need to transport your senior to and from appointments. Beyond convenience, avoiding transportation can help older adults who aren't feeling well or who have significant health problems recover more quickly from treatments.
How can I find certified mobile IV therapy in Erie?
As you search for in-home IV therapy in Erie, it is important to understand your older adult's needs. In addition to logistical concerns, like the cost of a prospective agency or how often they can perform treatments, they need to be able to offer the therapy that is right for your older loved one. For example, if your senior needs IV iron infusions at home in Erie, make sure to only look into agencies that can do this treatment. As with any service, ask for references. These references can give you a better picture of the professionalism and competence of an agency, as well as how their staff treats seniors. Because some IV therapy can take a long time and be challenging for your older loved one, it is essential that the staff treat them with the dignity they deserve.
For more information about these treatments, check out our comprehensive guide to finding mobile IV therapy. This guide can help you organize your search, and it lists factors to consider in your search for a high-quality agency.
Erie's best in-home IV therapy
Setting your older adult up with in-home IV therapy in Erie can ensure that they receive the medical care they need in the comfort of their home. You can have greater peace of mind knowing that your senior is receiving expert care in a familiar environment. Seasons provides free listings and guides to help you through your search for excellent in-home IV therapy.