Find more resources in your city!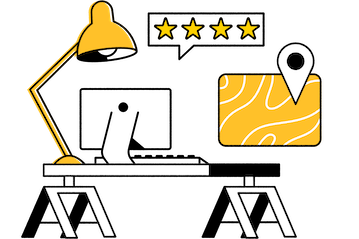 Start Exploring
Should your business be here?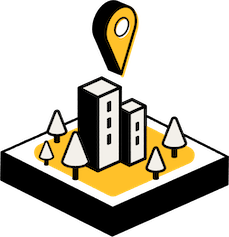 Add your business
How much does mobile IV therapy cost in Anchorage?
When it comes to medical care, cost is always a consideration. In-home IV therapy in Anchorage is no different. Private insurance does not cover certain types of mobile IV therapy, but after age 65, Medicare kicks in and covers most of the costs of at-home IV therapy if prescribed by a doctor. The information below indicates the minimum, maximum, and average costs of mobile IV therapy in Alaska.
While Medicare will likely cover the majority of the costs of in-home IV therapy in Anchorage, do some research before you sign your older loved one up for the service. There may be deductible or coinsurance costs that are higher than you originally expected. In some cases, a Medigap policy like Plan G may cover these costs.
What should seniors in Anchorage know about IV iron therapy?
Many seniors need IV iron infusions at home in Anchorage because they suffer from some type of anemia. While this service is also offered in the hospital or even potentially in a local clinic, it's much preferred by most seniors to receive their IV therapy at home because of the comfort and convenience. Below, you can see the percentage of patients who saw improvement with IV iron therapy.
Chemotherapy and iron infusions are not the only types of IV therapy that seniors may need. In fact, IV fluids for dehydration for seniors in Anchorage are a common need. That's because seniors can easily get dehydrated. It is often hard to tell when they are dehydrated as some tests for dehydration can come back negative even when the senior does have the condition. There are a variety of other conditions that can be treated with mobile IV therapy as well.
How can I find certified mobile IV therapy in Anchorage?
It can be challenging to find mobile IV therapy in Anchorage. That's because only about one-quarter of in-home care centers offer mobile IV therapy. But the convenience of in-home treatment cannot be topped. Rather than driving your senior to and from the hospital day after day to receive their IV treatment, they can simply stay in the comfort of their own home and have a professional nurse come in and administer their IV therapy there. This is much more convenient whether your senior needs a round of IV antibiotics at home in Anchorage or more long-term IV therapy. To learn how to find the right IV therapy provider, consult our comprehensive guide to finding mobile IV therapy.
Anchorage's best in-home IV therapy
Administered by trained professional nurses, mobile IV therapy for seniors in Anchorage is an excellent way for seniors to receive the help they need without having to make multiple trips to the hospital when they aren't feeling very well to begin with. IV treatments at home can help your senior age in place with independence and dignity. Use our listings to begin your search for the right IV home therapy for your older loved one today.