Find more resources in your city!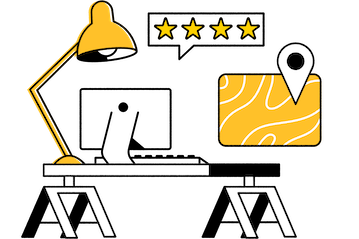 Start Exploring
Should your business be here?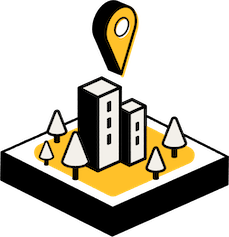 Add your business
How much does mobile IV therapy cost in Amarillo?
Some families assume that home care is prohibitively expensive, but many patients actually save money by receiving care at home instead of taking up valuable hospital real estate. Of course, the price your older loved one pays will depend on the frequency of treatments and what kind of fluids they're receiving. The Centers for Medicare and Medicaid Services (CMS) provides the following range of prices for mobile IV therapy in Texas:
If your older adult has private health insurance, check their policy to see if mobile IV therapy in Amarillo is covered. If your senior has Medicare, any IV therapy prescribed by a doctor is generally covered but patients are on their own otherwise. You should also shop around for a better price as your older loved one may be responsible for deductibles or copays even if their insurance covers their treatments.
How do seniors in Amarillo feel about in-home IV therapy vs. outpatient treatment?
While in-home IV therapy in Amarillo has traditionally been administered in a skilled nursing facility (or SNF), many patients find home treatments more convenient because they don't cause as big of a disruption to their daily routines. The statistics below were published in an academic journal and compare the patient experience at home to SNF care:
Positive experiences were far more likely at home, which makes mobile IV therapy for seniors in Amarillo an easy decision considering that it also tends to be more affordable. You should encourage your older adult to try it at the very least to see if they like the convenience of mobile IV therapy.
How can I find certified mobile IV therapy in Amarillo?
We won't lie to you: many home care agencies don't yet offer mobile IV therapy in Amarillo, making it difficult to find a licensed therapist. That said, the benefits your older loved one can derive from it are more than worth any hassle. You should begin by looking for a therapist with experience in the type of IV to be administered. An expert in administering IV antibiotics at home in Amarillo may not be certified for chemotherapy, for example. Next, think about the therapist's bedside manner. If you aren't sure that your older loved one will be treated with respect after meeting with a potential therapist, it's time to look elsewhere. Most importantly, double-check the dosages and schedules of every treatment. If your senior is receiving IV iron infusions at home in Amarillo, verify that they always get the proper dose. Our comprehensive guide to finding mobile IV therapy contains more great tips, so bookmark it for future reference.
Amarillo's best in-home IV therapy
It can be scary to learn that a beloved senior needs intravenous therapy, but home IV treatments are safe, effective, and affordable. Whether your older loved one is suffering from dehydration or needs IV steroids to combat COPD exacerbation or another health condition, Seasons provides free resources to help you and your senior understand the benefits of mobile IV therapy and find a therapist.