Find more resources in your city!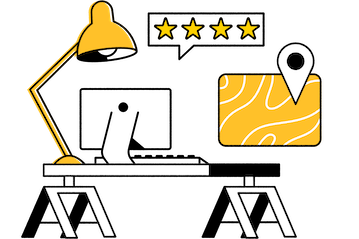 Start Exploring
Should your business be here?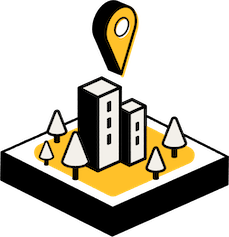 Add your business
What to look for when selecting a senior financial advisor in Kansas City
A great Kansas City financial advisor for seniors will address your loved one's specific needs. For example, let's say that the senior in your life is still in the workforce. Their financial advisor can help them make investment decisions, stick to a budget, and perhaps save for a family trip. If your loved one retired years ago, their financial advisor can help them manage their money so they don't run out. Both scenarios require different skill sets, so be sure to evaluate candidates on the appropriate criteria.
Your loved one's financial advisor should also be an outstanding communicator who is willing and able to answer any questions your loved one poses. Likewise, a great senior financial advisor in Kansas City should be willing to meet your loved one on their schedule whether that means a phone call every Monday night or regularly scheduled in-person meet-ups. In short, your loved one should always be in control.
Facts and figures about senior financial advisors in Kansas City
How much should seniors save for retirement in Kansas City?
The cost of retirement is always an unknown because nobody knows exactly how much they will spend per year or how long they will live. That said, you can look at average data for a baseline. The following table compares the cost of a comfortable retirement in Missouri to the national average using WorldPopulationReview.com data:
| | Savings Required to Live Comfortably | Average Retirement Age | Average Life Expectancy | Average Yearly Expenses |
| --- | --- | --- | --- | --- |
| USA | 947819.32 | 64 | 78.2 | 54708.22 |
| Missouri | 771281 | 63 | 77.1 | 45584 |
Missouri is more than $150,000 below the national average, giving seniors in the state a little bit more flexibility. Kansas City financial advisors for seniors can still help your loved one age in place gracefully with a solid retirement plan though, so don't think financial planning won't be important for them.
Why are Kansas City seniors and others expecting to work past age 65?
Some seniors continue working by choice, but many who would like to retire find that they can't without jeopardizing their finances. As a result, they keep working when they should be enjoying their golden years. The following statistics published by Northwestern Mutual in 2019 can shed some light on the extent of the issue:
Will Keep Working After 65 Because They Don't Have Enough Money
Will Keep Working After 65 Because They Don't Feel Social Security Benefits Will Cover Their Needs
Will Keep Working After 65 Because of Rising Costs Including Healthcare
The first statistic is the most important: 78% of American seniors don't feel that they have enough money to retire without compromising their lifestyle. You can find your loved one a Kansas City financial advisor for seniors today to ensure that they aren't in the same boat a few years from now.
Why it's important to work with a trustworthy financial advisor in Kansas City
Scams tend to be targeted at the most vulnerable people, and seniors are a favorite demographic. Seniors may not be as integrated into the community as other people, delaying how quickly news of a scam is received. Likewise, seniors may not be comfortable using the technology others would to check their accounts regularly. A senior financial advisor in Kansas City can use their knowledge of local scammers to keep them at bay.
If you're concerned about choosing a trustworthy financial advisor, it's as simple as doing your research. We recommend unbiased information sources such as Seasons as opposed to reviews that may be influenced by some form of compensation.
Financial advisors for seniors in Kansas City
Talking about finances is tough, especially if you and your loved one don't know that much about investment vehicles or taxable income. Why not trust an expert with the financial details so that you and your loved one can enjoy your time together? We can help you find a great candidate.