Find more resources in your city!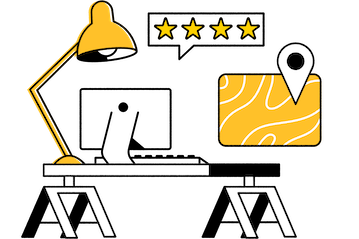 Start Exploring
Should your business be here?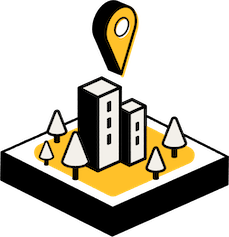 Add your business
What to look for when selecting a senior financial advisor in Indianapolis
There are many Indianapolis financial advisors for seniors, and a financial advisor is a key part of your loved one's retirement. They can help them manage their money well and avoid fraud. Finding the right one is a matter of understanding your loved one's goals and context. For instance, if your loved one needs to increase their retirement savings, or start saving altogether, they might have different goals than if they simply want to carefully manage an existing nest egg. Likewise, if your loved one has medical conditions that impact their budget, make sure to find a financial planner who can help them budget for those costs.
It is essential to examine the credentials of prospective financial planners, and you should also ask for references. If you get references, check to see if the reference has a contractual relationship with the financial planner or is compensated in some way for their review. Don't be afraid to look around to find the best option for your loved one.
Facts and figures about Indianapolis senior financial advisors
How much should seniors save for retirement in Indianapolis?
Your loved one's goals as they work with an Indianapolis financial advisor for seniors will depend on various factors. The cost of living in a particular area and your loved one's expected standard of living are two elements that can affect their budget in retirement. The information below provides more information specific to the Indianapolis area.
| | Savings Required to Live Comfortably | Average Retirement Age | Average Life Expectancy | Average Yearly Expenses |
| --- | --- | --- | --- | --- |
| USA | 947819.32 | 64 | 78.2 | 54708.22 |
| Indiana | 784891 | 63 | 77 | 46720 |
Because everyone's situation is different, finding a good financial advisor provides your loved one with personalized advice that is built on a trusting relationship. Understanding how to make and manage money is an essential part of the job, but more than that, they need to be able to help your loved one make difficult decisions and provide guidance that is tailored to their specific circumstances.
How many Indianapolis seniors might rely on pensions?
While pensions are a part of some seniors' retirement income, in many cases, pensions are not a key aspect. The median retirement income in 2019 was $47,357, and as shown below, much of that tends to come from non-pension sources. However, if a pension is a part of your loved one's retirement, it is important to understand the exact details of the pension and make a plan about what role that income will play.
Fewer Than 31% of Retirees have a Defined Pension Plan
The Median Annual Pension Benefit for a Private Plan is $9,262
The Median Annual Pension Benefit for a Federal Government Plan is $22,172
The Median Annual Pension Benefit for a Railroad Worker Plan is $24,592
If your loved one plans to rely on a pension, make sure that their senior financial advisor in Indianapolis has experience with the specific type of pension they receive. Likewise, they need to understand how to best integrate the income from a pension into whatever other sources of income your loved one might have.
Why it's important to work with a trustworthy financial advisor in Indianapolis
As your loved one ages, a senior financial advisor in Indianapolis can help them make important decisions, avoid fraud, and reduce their financial stress. The financial decisions your loved one will encounter in their retirement years will be different than those they have made throughout their life, so sound advice is needed. Likewise, seniors, as a group, are common victims of financial fraud. A financial planner can make sure that their money is going where they truly intend it to go, and they can help your loved one avoid fraudulent situations. Additionally, they can give you the assurance that your loved one's finances are being managed properly without having to take that responsibility on yourself.
Financial advisors for seniors in Indianapolis
We know that helping your loved one to age well involves getting them the best possible financial guidance. Therefore, Seasons is glad to set you up with listings and reviews that can help you make a wise decision. Finding a financial advisor is an easy way to help your loved one get the most out of their retirement years.