Find more resources in your city!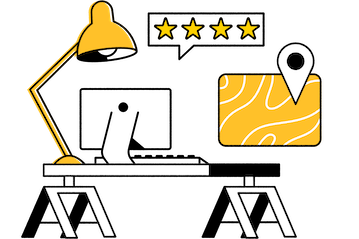 Start Exploring
Should your business be here?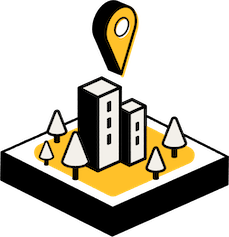 Add your business
How do I find the best hospice care in West Palm Beach?
While we all know that life doesn't go on forever, it can be a jarring experience when faced with reality. It's a difficult situation for many families, but it's an important one to get through. Knowing that you and your loved one are prepared for the future can bring peace of mind to your family. Fort Pierce hospice services can be a valuable resource that can support your loved one during the transition from this world.
When shopping around for hospice care providers in West Palm Beach, it's important to consider a variety of issues. In addition to the typical questions you'd ask medical care facilities, you'll want to choose a company that is hospice certified in palliative care. Find out what procedures are in place for various situations, such as medication failing to work to alleviate pain or an emergency in the middle of the night. It may benefit your loved one to have them come with you to the interviews, allowing them to see how well they can mesh.
Facts and trends in West Palm Beach hospice care
What are some hospice statistics that caregivers in West Palm Beach might want to know?
It's common for families to have concerns about hospice care, which can be often balanced out during the interview process. There are always some statistics and bits of knowledge worth being aware of. For instance, below, you'll see a table detailing the total number of patients in hospice care in Florida, as well as in the U. S. overall.
| | |
| --- | --- |
| | Total Patients In Hospice Care |
| USA | 1,500,509 |
| Florida | 129,586 |
Not all patients in hospice care facilities in West Palm Beach are seniors. Hospice care is often doctor-referred to patients who have received terminal diagnoses, such as chronic heart failure, cancer, and different types of dementia. Different patients may require varying amounts of care. For instance, patients suffering from stroke spend an average of 140 days or so in hospice.
What are the different types of hospice care available in West Palm Beach?
There are multiple different types of West Palm Beach hospice services that your loved one can choose from, allowing them to select a solution that is ideal for their unique needs. Below, you can review the four kinds of hospice care services, along with explanations according to the National Hospice and Palliative Care Organization.
Routine Hospice Care

Hospice care at home. The most common type of hospice care.
Continuous Home Care

Care provided for 8 to 24 hours per day for pain management and other acute medical symptoms. Intended to maintain the terminally ill patient at home during a pain or symptom crisis.
Inpatient Respite Care

Temporary care provided in a hospital, hospice facility, or long-term care facility with sufficient 24-hour nursing personnel present. Intended to relieve the primary caregiver on a temporary basis.
General Inpatient Care

Care in a medical facility for pain control or other acute symptom management that cannot feasibly be provided in any other setting.
Regardless of the kind of hospice care that the senior in your life chooses, they will work alongside a professional team that has the knowledge and expertise necessary to meet their unique needs. For instance, in-home care allows them to receive anywhere from routine care to round-the-clock support as needed, while inpatient is more necessary for terminal patients whose symptoms can't be managed adequately at home.
What can West Palm Beach caregivers expect from hospice care?
The specific services you can expect from hospice companies in West Palm Beach-Ft. Pierce can vary in some ways. In-home hospice care includes the delivery of most, if not all, of any equipment that your loved one may need during their time in palliative care. This may include things like walking equipment or medical equipment. Further, your loved one and family members will be able to collaborate with a full team of professionals who are trained to provide the kind of support the senior in your life needs to remain comfortable and dignified as they transition from this world. This team may include experts like a primary care physician, a spiritual professional, and a volunteer aide.
Hospice home care for seniors in West Palm Beach
While it can be a challenging topic to broach, assisting a loved one in preparing for the end of their life is a touching and loving act. When treatment options run out, or the senior in your life decides they are ready to move on, a palliative care team can be a fantastic resource in supporting your loved one while ensuring they maintain their dignity and autonomy. Allow Seasons to help you find quality hospice care facilities in West Palm Beach-Ft. Pierce.