Find more resources in your city!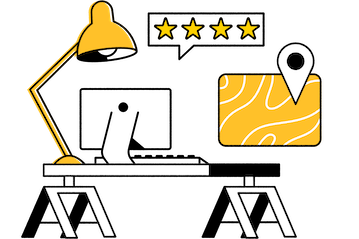 Start Exploring
Should your business be here?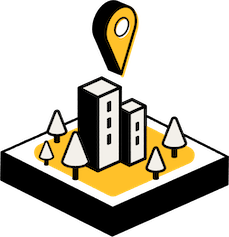 Add your business
How do I find the best hospice care in Salt Lake City?
The ending of life can be challenging to wrap one's mind around, particularly when faced with a terminal illness. With a hospice care team, you can ease your loved one's transition while meeting their changing need for assistance. When you're searching for a qualified solution, you'll want to do your due process. Using our listings can help eliminate certain steps, allowing you to pick the best options for your family and interview them.
With hospice care, you'll want to ask questions that go beyond the typical medical care. Of course, you'll want to ask the usual questions about qualifications and training. However, you'll want to keep other issues in mind as well. For instance, are all the staff members certified in palliative care? Are there any medications, equipment, or services that the hospice care facilities in Salt Lake City can't provide? How quickly can you reach someone at the hospice during an emergency, both on weekends and holidays and after normal business hours?
Facts and trends in Salt Lake City hospice care
What are some hospice statistics that caregivers in Salt Lake City might want to know?
Some families struggle to accept the need for external help, particularly if they feel they've succeeded as informal caregivers. However, it's important to know that the need for hospice care isn't a reflection on the family's ability to meet their loved one's needs. Below, you can see the overall total number of patients in hospice care, both across the U. S. and in Utah specifically.
| | |
| --- | --- |
| | Total Patients In Hospice Care |
| USA | 1,500,509 |
| Utah | 12,540 |
When the time comes for hospice care, whether because your loved one chose that path or they received a referral from their doctor, it can bring you and your family peace of mind to know that, even as their need for assistance grows, your loved one can benefit from the help around them.
What's most important to patients in hospice care in Salt Lake City and elsewhere?
Patients in hospice care have a variety of reasons that it may be important to them that they enroll in Salt Lake City hospice services when the time comes. While there may be many more, the table below breaks down the most commonly listed reasons by the percentage of seniors, according to the Kaiser Family Foundation in 2016.
Many seniors feel that they will be less likely to financially burden their families by opting to work with hospice care facilities in Salt Lake City. Many reasons revolve around family, though spirituality, comfort, and making their own medical decisions. By working with professional caregivers, you can trust that your loved one's wishes are honored.
What can Salt Lake City caregivers expect from hospice care?
There are many things you may be able to expect from hospice care providers in Salt Lake City. If your loved one chose to finish their days out with in-home hospice care, they can typically expect some, if not all, of the necessary medical equipment and medication to be delivered, as well as set up. Further, your family will learn about managing your loved one's symptoms when necessary. In hospice care, your loved one will work with a care team, which can include a pharmacist, spiritual care professional, hospice and primary care doctors, a home health aide, a social worker, and more to provide the best care most suited to their needs.
Hospice home care for seniors in Salt Lake City
Making sure that your loved one is prepared for the end of their life is a caring act, albeit a difficult and emotional responsibility. Whether the senior in your life would prefer inpatient or in-home Salt Lake hospice services, you can rely on Seasons's free, unbiased listings to find you high-quality caregivers who can support your family in their time of need.